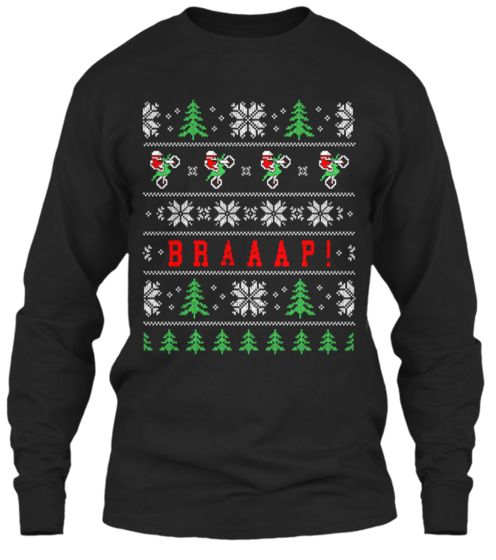 Raindrops on roses and whiskers on kittens,
bright copper kettles and warm woolen mittens,
brown paper packages tied up with strings,
these are a few of my favorite things.
Cream colored ponies and crisp apple strudels,
door bells and sleigh bells and schnitzel with noodles,
Wild geese that fly with the moon on their wings,
these are a few of my favorite things
. Those are some of the lyrics from Rodgers and Hammerstein's classic show tune
My Favorite Things
, which I assume was written at a gay bar while under the influence of copious amounts of LSD. I won't pretend that I have an affinity for cream colored ponies or bright copper kettles, but I certainly do have my preferences when it comes to all things two-wheeled and off-road. Christmas is rapidly approaching like an annual Blitzkrieg and many of us are anxiously wondering the same thing – who's going to get drunk and make an ass out of themselves at the company party? But for some people Christmas isn't just about puking at holiday parties. Some people selfishly squander their holiday season by spending all their time finding gifts for others. For those misguided generous types searching for the perfect present for the off-road enthusiast in their life, here's
a few of my favorite things
to help with gift-giving ideas.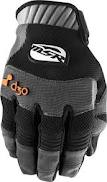 MSR ATTAK GLOVES
– Rumor has it that MSR is discontinuing these gloves from their line up, presumably because they're too well designed and too durable. Obviously being hooked on phonics 4 all these yearz hasn't helped management at MSR with their overall judgment. Luckily these gloves can still be scavenged. Act now while supplies last!
ELEPHANT EARS
– Don ye now our gay apparel! Christmastime means cold weather riding season and these goofy looking, utilitarian accessories are worth the price paid in esthetics when the mercury plummets. They're also big enough to be easily adorned with festive garland or a pair of wreaths.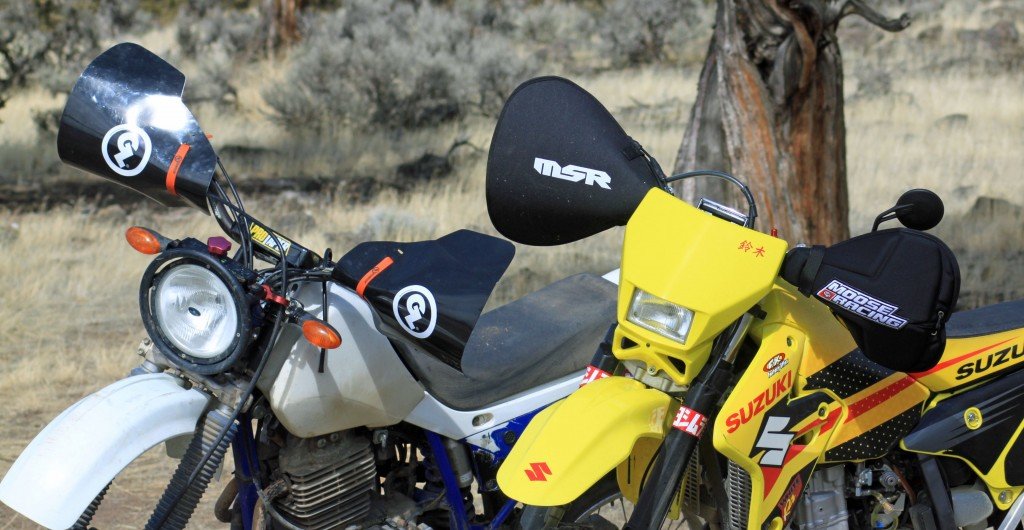 GIANT LOOP BAGS
– Giant Loop has found international success with their products, but to us they're just a local company based in our town. A few years ago there was some upheaval in management that polarized the local motorcycle community – kind of like when two friends get divorced and you're forced to choose sides. We chose to stay out of it, which is why they don't get mentioned much on this site. The price we paid for avoiding drama is to pay full retail for their bags, which I'm sure has them crying all the way to the bank. Their products are spendy but well designed and built to last. My Mojavi bag has been trail-tortured for over 5 years now with little signs of wear and tear.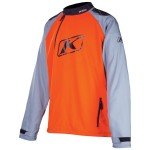 KLIM REVOLT PULLOVER
– The perfect light weight windbreaker for sweater weather season and those who are enjoying the benefits of global warming. Easily crammed into a hydration pack or saddlebag. Also looks great loosely tied around your neck when loitering in the pro shop of elitist racquet clubs.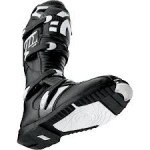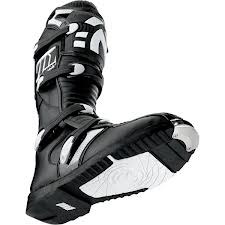 MOOSE RACING M1.2 BOOT
– We can't say enough good things about these mediocre boots. They're not the most comfortable boot and don't offer the best protection, but you'd be hard pressed to find a more comfortable boot that offers better protection around this price point, or $100 more. You have to shell out
a lot
more money to find a better deal. Some-time contributing writer and fulltime caffeine addict Frank Morton has crash-tested the M1.2 for many years now and his boots have held up well, even though they smell terrible.
TITAN STRAPS
– Great stocking stuffer for lashing luggage on the bike or skis to the roof rack. Also great for spanking your girlfriend after she made you suffer through
50 Shades of Grey
– that's two hours of your life you'll never get back.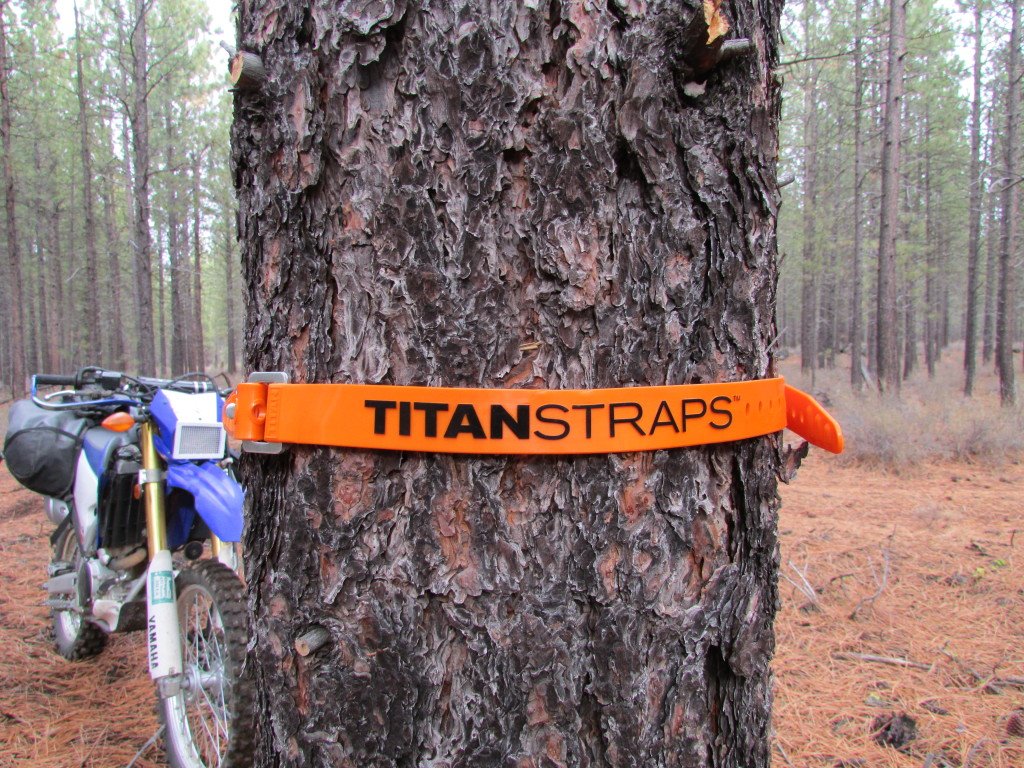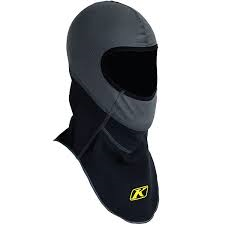 BALACLAVA
– If you live in a cold weather climate these are an essential part of cold weather riding gear. Also works great as a black ops accessory or bondage apparel (if you actually enjoyed
50 Shades of Grey
).
Warning: if your children are of dress-up-like-ninjas age you will be forever searching for this item.
SEAT CONCEPTS
– The stock seat on my DRZ400 is now what my therapist would refer to as a 'repressed memory'. I've enjoyed my Seat Concepts seat for many, many years and have no desire to dredge up the nightmare of that dried out old dish sponge I sat on for what felt like an eternity. Well worth every penny.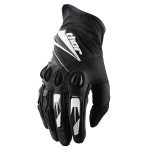 THOR INSULATOR GLOVES
– Another must have for cold climates. Either the dog ate my pair or my kids requisitioned them for their ninja costume because they were nowhere to be found this fall. I chose to replace them with Klim's Inversion Glove. I chose wrong. The Insulator is one of the best
light weight
cold weather riding gloves available and offers exceptional feel for the controls. For the true die hard, these work exceptionally well in conjunction with elephant ears.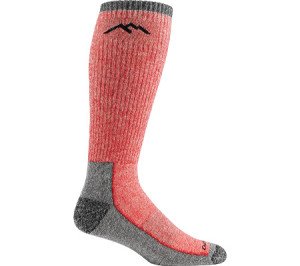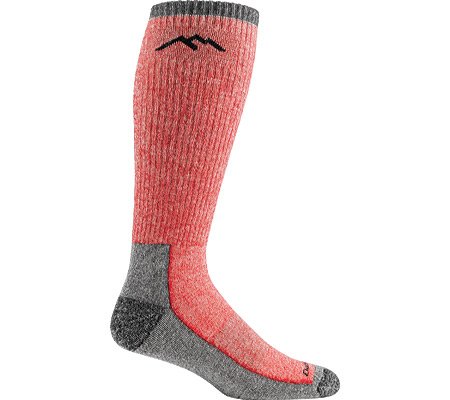 VERMON DARN TOUGH SOCKS
– I've said it many times before: I love getting new socks because it's like installing new wall-to-wall carpeting in your riding boots. Their mountaineering socks are not only my favorite for cold weather riding, but also in heavy rotation for day to day winter wear – including the company Christmas party, where I plan on getting drunk and making an ass of myself.