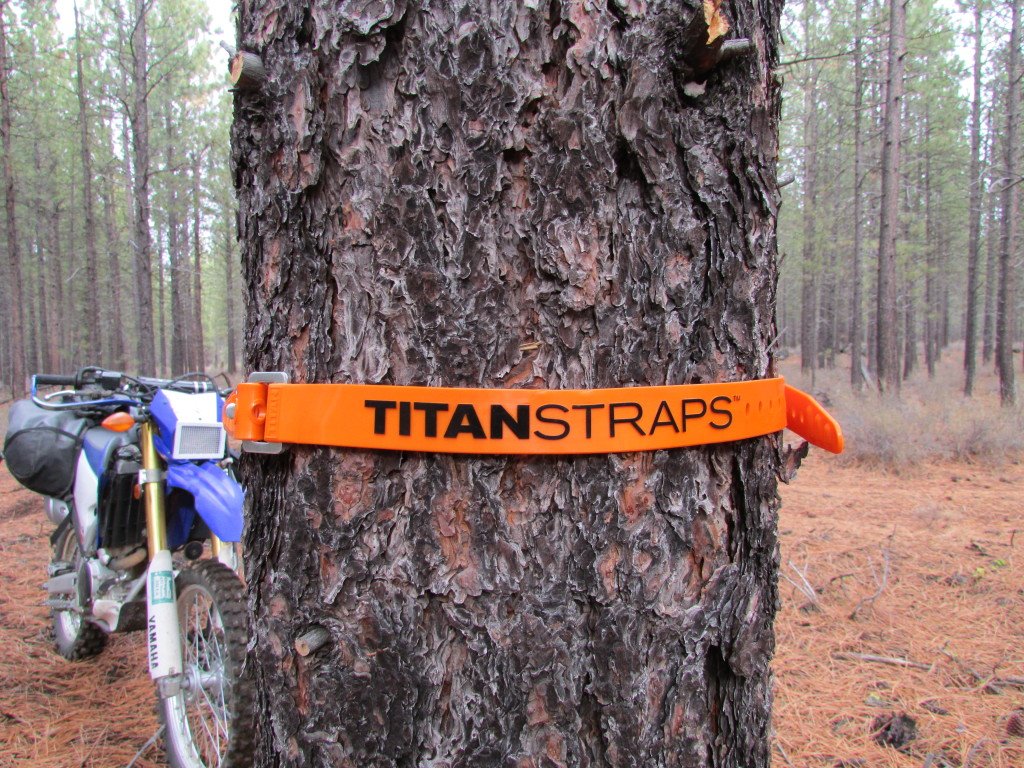 Since the early half of the last century bungee cords have been utilized for all manner of applications. Currently, I believe there's no better way to fasten the busted hatchback on a Bondo and primer speckled '86 Camaro. They're also perfect for keeping the screen door on the single wide closed so the flies congregating in the garbage strewn dirt patch referred to as the 'front yard' don't get inside. But if you want to actually
secure
a load, bungee cords aren't necessarily the best choice – they always seem to be too long or too short, can poke or scratch your cargo, and harsh weather will compromise their reliability in a matter of just a few months.
Titan Straps 
are a high performance injection molded polymer strap that combines the flexibility of a bungee cord with the adjustability of a fabric strap and can withstand anything Mother Nature throws at it. Where fabric straps and tie-downs are susceptible to slippage in wet conditions and having the mechanisms freeze up during winter usage, Titan Straps won't absorb water or slip and are fastened with a simplistic heat treated aircraft aluminum buckle that can't seize. These straps are also chemical and UV resistant, making them a great accessory for a mobile drug lab or attaching some form of carcass to a vehicle while traversing Africa.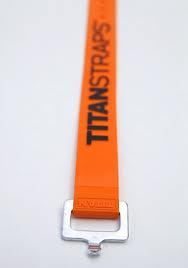 During development Titan Straps were subjected to extensive testing at the Montana State University Materials Lab, where machines slowly stretched the straps in a loop configuration. Routine breaking point was at 206 pounds of force, although the recommended working load limit is at 70 pounds. There's a distinct possibility this limit was set by the same litigator that found it necessary to include 'do not put around neck and tighten' in the Warning & Disclaimer section of their packaging. Speaking of kinky, Titan Straps are also non-marring, so they won't gouge or chafe your girlfriend's wrists or (more importantly) blemish the paint on your truck. Color choices on the website are listed as (safety) Orange, (turquoise) Blue, or (Bondo and primer) Gray but can also be ordered in Olive Drab and Coyote Tan for those who prefer a more martial esthetic. Titan Straps are NIR Compliant as well for military, militant, or mercenary operations. Presently straps are only available in one 25 inch length but can easily be combined when additional length is necessary. If you're looking for something a bit more sophisticated than run-of-the-mill cordage to lash a tent to your Dual Sport, attach a ladder to your roof rack, or secure the barbeque grill to the back of the Humvee during a midnight incursion into the DMZ check out Titan Straps and leave the bungee cord where it belongs – in the trailer park.