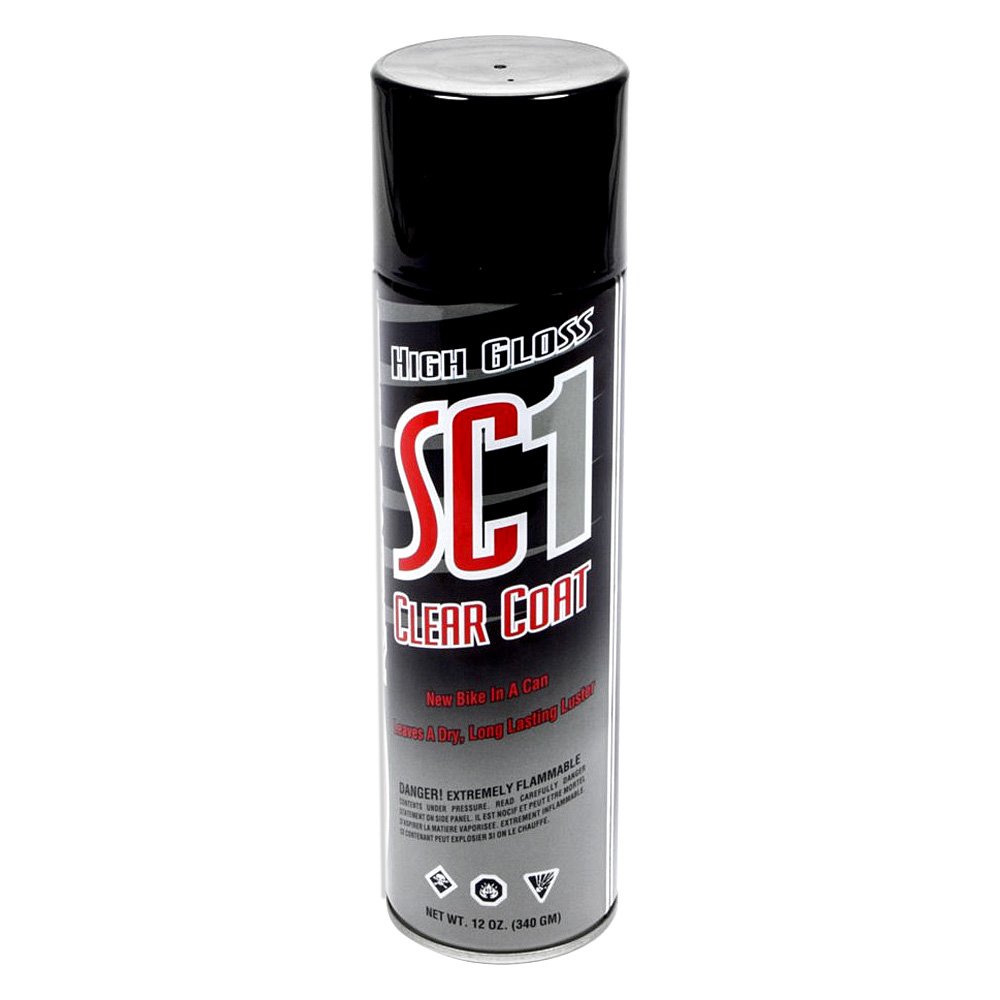 Silicone is a rubber-like polymer that was discovered around the turn of the last century, and, with the exception of alcohol, has done more for enhancing women's beauty than anything else in all the previous centuries combined. A crucial ingredient in shampoo and conditioners, silicone and its derivatives softens hair and gives it a lustrous shine. With apologies for the pun, it's also the very foundation of the entire modern make up industry. And yes, it does have the power to give weathered 65 year-old sun goddesses ridiculously perfect, if not profoundly campy, breasts.
Maxima SC1
is a silicone clear coat spray that provides a quick and easy beauty regime for your dual sport motorcycle's esthetically challenged plastic, fiberglass, and/or painted surfaces. Simply spray it directly on the affected area, wait a minute for it to set up, then buff off with a soft cloth to achieve a glossy shine. Just check out the instantaneous results from our extensive in-house test:
BEFORE-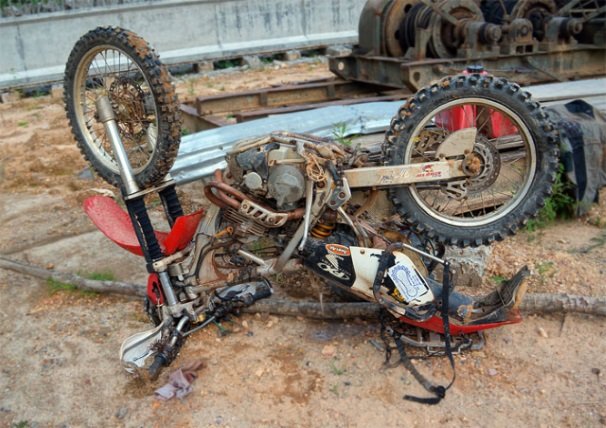 AFTER-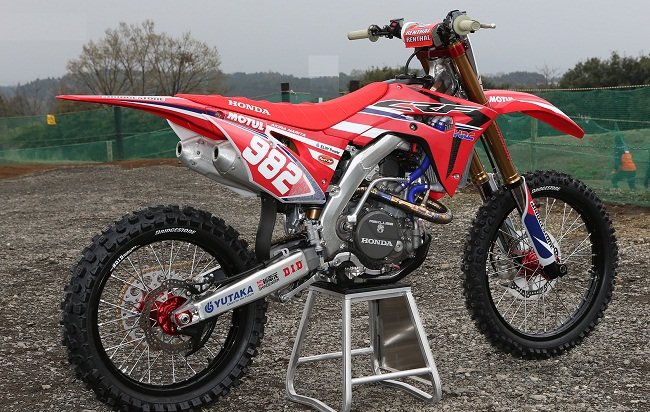 SC1 not only gives your bike that showroom glow, but it also helps keep it that way. The silicone coating prevents dirt and mud from adhering to surfaces and allows for easy clean up from a mud bath or a day eating dust. I first witnessed how effective this stuff can be years ago watching a mud race at the AMA Nationals in which Ricky Carmichael grabbed an early lead and led the race wire to wire. His bike remained relatively clean – meaning you could read all his number plates and actually see what color his plastic was, while everyone else's bike became completely covered in mud, making it impossible to differentiate riders. You could argue that since he grabbed an early lead he wasn't subjected to the mud shower generated by the main pack, but Carmichael
lapped up to second place
during that race, so he effectively passed everyone else at some point. In a previous post I mentioned the importance of keeping your bike clean and
how to use an ordinary household laundry product to achieve great results
. Maxima SC1 is power sports specific product that also works well in household applications – it's great for lubricating window tracks and sliding doors. It was also named
Therapeutic Product of the Year
by
Parenthood Magazine
, because when your kids get exceptionally bratty, a liberal coating of this on the swing set seats will send them flying over the fence into the neighbor's yard and out of your hair. And in that lies a word of caution about this product: because of silicone's slippery characteristics, DO NOT USE THIS ON YOUR MOTORCYCLE SEAT. But feel free to hose down your
friend's
seat
when he's not looking, and make sure you ride behind him with a GoPro so we can all enjoy it on YouTube. At right around $10 for a 12oz can, SC1 is a must have for your aerosol collection. Maxima even added an olfactory bonus – it smells like Fruity Pebbles! Use it to keep your ride looking new and your garage from smelling like beer farts and helmet stank. Available in the
health & beauty
section of all fine motorsports retail establishments.