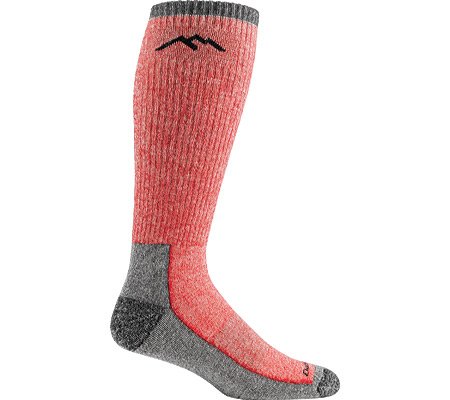 Some people appreciate the fine arts. Some are connoisseurs of fine dining. I treasure a quality pair of new socks. As I've said before, it's like installing new wall to wall carpeting in your riding boots. And when it comes to quality socks, you probably won't get much better than
Darn Tough Vermont Socks.
There's something to be said about buying a product from a company that only manufactures
one thing
. I'd like to think that because they only make
one
product, it has the company's undivided attention. On the opposite end of the spectrum there's companies that produce a little bit of everything. As-seen-on-TV powerhouse
Ronco
comes to mind, which has been churning out everything from retractable fishing rods to rotisserie chicken ovens to smokeless ashtrays for decades. Of course, Ronco doesn't actually
make
anything, that job is outsourced to Asian manufacturing companies. Coincidentally, some of the biggest names in off-road and MX gear don't make anything either. That job is outsourced to Asian companies as well. Some brands even share materials and manufacturing facilities, rendering labels rather inconsequential. One of Darn Tough Vermont's slogans is
nobody ever outsourced anything for quality
. These socks are designed, tested, and manufactured in Vermont by a family that has been in the hosiery business for over 3 decades. Socks are now their singular focus. The result is socks that are unrivaled for their comfort, fit, and durability. I received a pair of their Mountaineering socks (over-the-calf with extra cushion) and was immediately impressed. These are the perfect cold weather riding socks. Ribbed knit, ribbed ankle support, and knit-in elastic arch support mean they fit perfectly no matter how anatomically odd your lower legs are shaped. Mine look suspiciously like chicken bones. It also means there's no drooping or bunching and they won't end up feeling like a box of (used) Kleenex wadded up in my boots. Because these socks are made with high density knitting (an industry leading 1441 stitches per inch) using shrink treated fine gauge Merino wool (21.5 micron), these socks will keep all my widdle piggies warm and toasty during cold weather rides. And since Merino Wool has exceptional temperature regulating properties, superior breathability, and dries quickly, my tootsies won't be subjected to a sweat bath should weather conditions improve.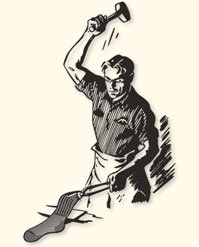 I was a little concerned the wool would cause my silky smooth shaven legs to become itchy, particularly when slipping them on after a long day at the spa. I was also concerned the extra cushion would interfere with the fit of my boots. Neither concerns were an issue – presumably because I don't actually shave my legs (the sheep shears clogged and overheated when I tried) and day spas lock their doors when I approach. The extra cushion of these socks actually turned out to be a big benefit, helping to upgrade the interior of my economically priced
Moose M1.2 boots 
– like new carpet
and
padding. I know reviewing a pair of socks might seem excessive to some people. It's just a pair of riding socks, right? Well consider this: you can double up or reinforce cold weather protection on pretty much every other part of your body except your feet. You can pile on the base layers to keep your core warm. You can add
Elephant Ears
or install heated grips to keep your hands warm; a balaclava, neck gaiter, or ascot (silk or otherwise) for your head and neck. But unless you own multiple boots for multiple riding seasons, a great pair of socks is your best line of defense against frozen toes. $25 might also seem excessive for a just a pair of riding socks, but keep in mind that Darn Tough Vermont Socks guarantees their products for life – if you wear them out or are dissatisfied you can return them for a new pair or your money back. In scrutinizing their Lifetime Guarantee I saw no stipulations regarding people that have toenails like talons. If you factor in the longevity of this product, these socks are a darn good deal! For ordering info or a list of retail locations check out
THEIR WEBSITE
.