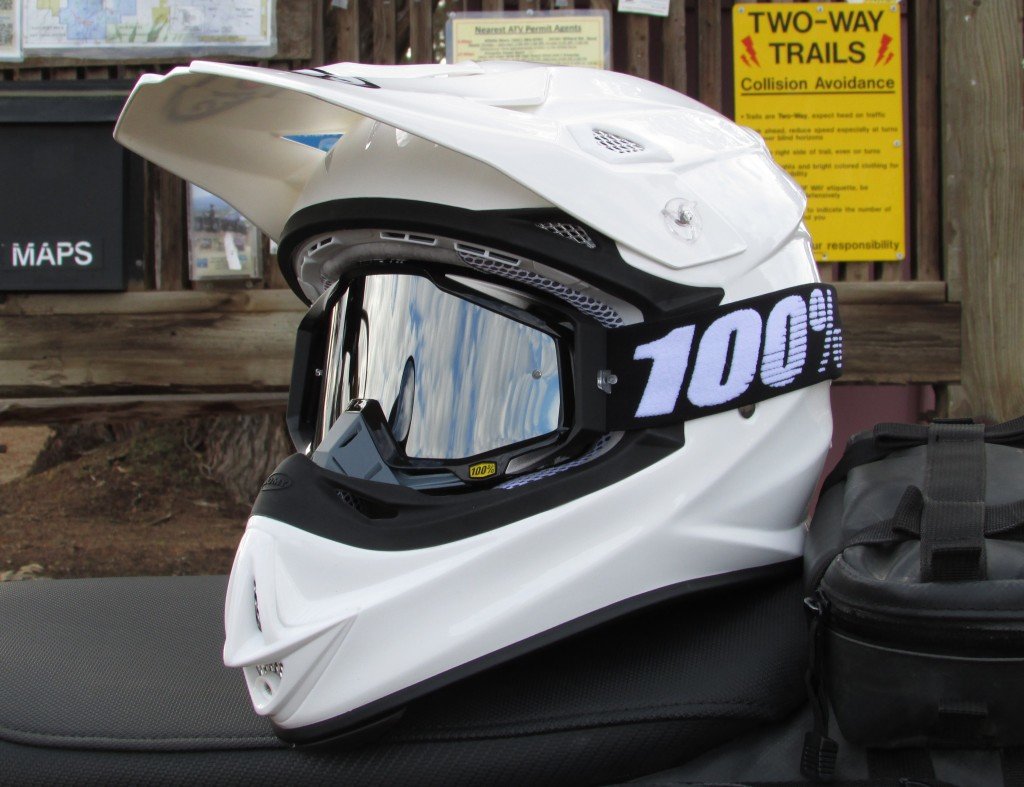 Some things in the world just compliment each other naturally – like peanut butter and jelly, ham and cheese, Bonnie and Clyde, or Rumplemintz and methamphetamine. When it comes to the motorcycle world, I believe that two of the things that compliment each other best are Italian manufacturers and motorcycle gear. Italy has a rich history of producing some of the finest racing and riding accessories in the industry. Brands like Alpinestars, Dianese, Pro Grip, and Gaerne (to name only a few) have been raising the bar for decades when it comes to product design, material sourcing, and manufacturing quality. Founded in 1997,
Suomy
(pronounced Swo-mee) is an Italian helmet manufacturer that's still in its relative infancy compared to the other iconic long-standing Italian brands, although it did enjoy a growth spurt after garnering significant prestige in 2000 by entering into a public relations and product development partnership with Ducati.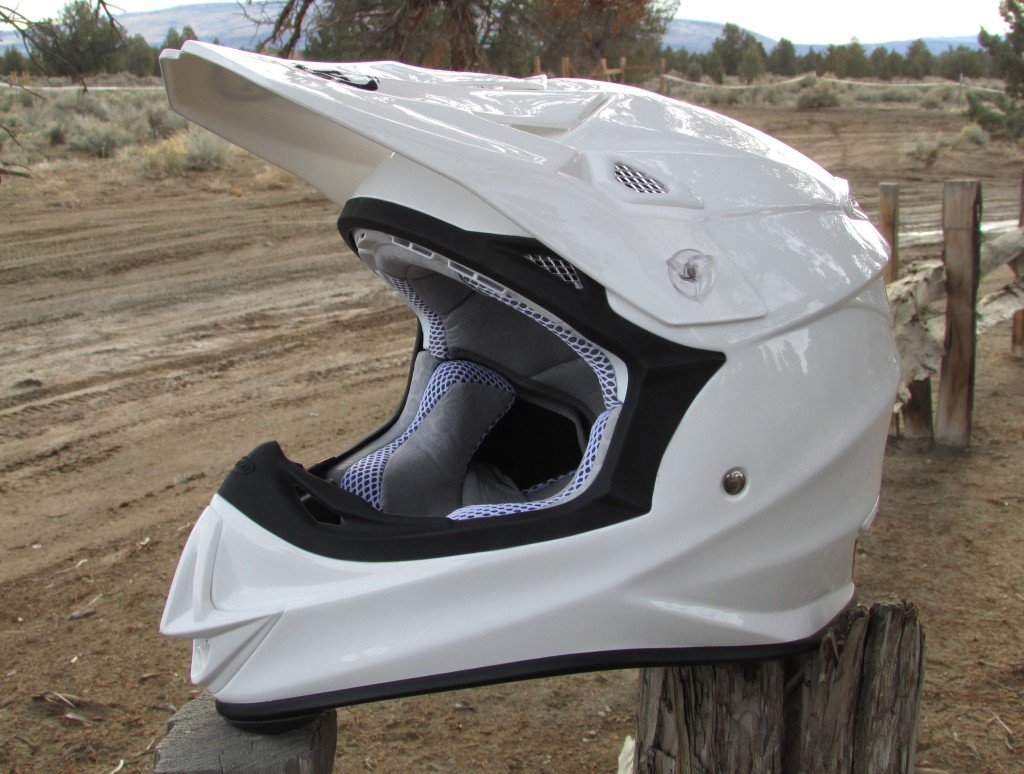 While Suomy's product line favors mostly asphalt inspired helmets, they do offer a few models intended for use in the dirt, including the
Mr Jump
. A quick comment on European product names – it seems to me that most product monikers coming from this part of the world fall into one of three categories: abstract, confusing, or corny. I usually assume this is due to the language barrier and that when pronounced in their native tongue, these names sound much more eloquent and/or illustrative. This means the Mr Jump would actually be called
Signore Saltar
, which I believe proves my theory to be inconclusive. Atypical appellations aside, this helmet is definitely making a name for itself with a lengthy list of features, with one in particular grabbing you as soon as you grab it – the helmet's ridiculously light weight. Hefting it in your hands, one gets the notion that Mr Jump is an emaciated Ethiopian child. But to really appreciate its low mass you have to slip it on. And as anyone who's ever done the horizontal rumba with a plus-sized partner will tell you, having a lighter load on top of you is not only more comfortable, it translates into less fatigue on longer rides. Suomy uses a mixture of Kevlar (or whatever its generic equivalent is called) and carbon fiber for its outer shell construction to barely nudge the scale just over the two-pound mark. To put this in perspective, it weighs roughly the same weight as a jar of mayonnaise or a middle-aged guinea pig. Or a kilo of cocaine if that's your thing. Either way, the Mr Jump feels featherweight in your hands and more importantly, on your head.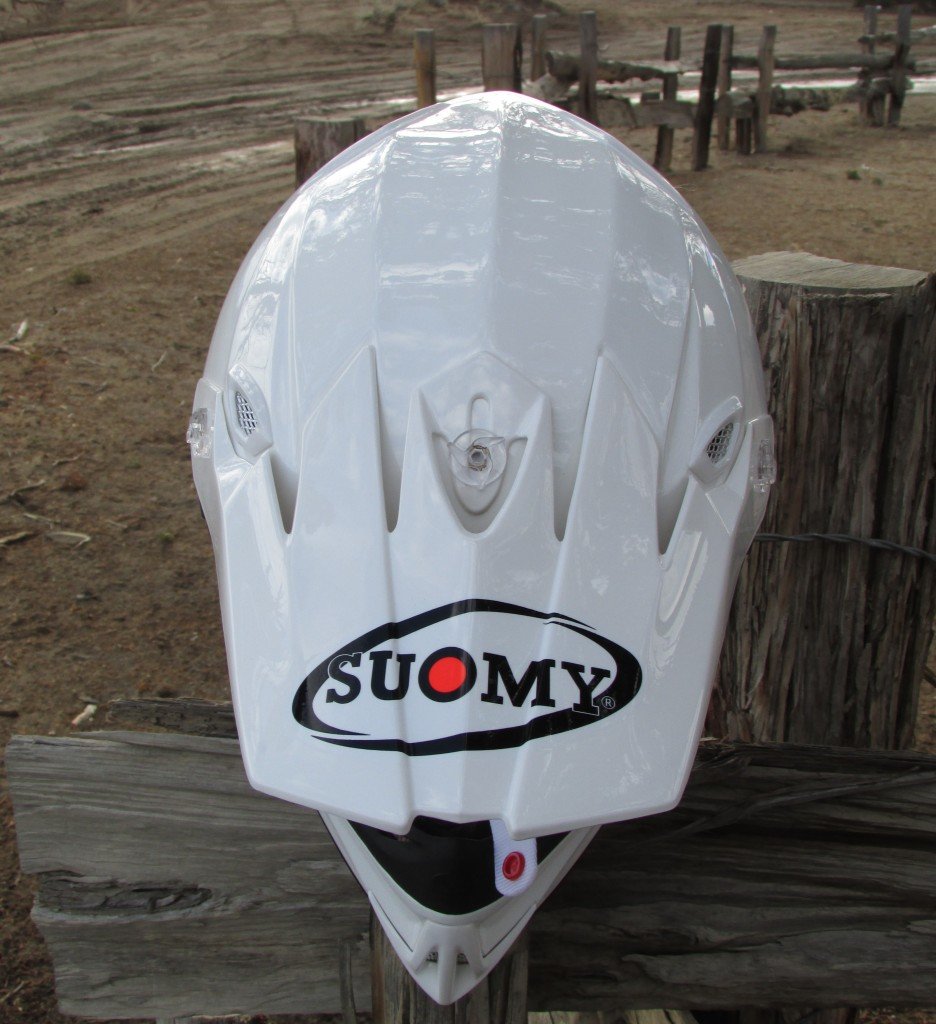 The interior of the helmet is penthouse plush, with marshmallow malleable padding covered in Coolmax breathable fabric. This helmet is
very
comfortable, with a great cut around the ear compartments. Interior padding and liner is the standard removable and washable variety for when it becomes funky and rank. The Mr Jump also boasts great ventilation, with multiple intake vents along the brow line and top of the helmet that direct air through the inside to four exhaust ports in the rear. This, and the lack of a face shield does cause more wind noise at high speeds than purpose-built dual sport helmets, but I would say its sound dampening qualities are above average for a straight off-road helmet. Moving outside the helmet, Mr Jump has a slight angular esthetic that stays true to current design trends, making the helmet appear sleek without making the rider look like a Transformer or fighter pilot from Battlestar Galactica. The visor is on the longer side, again following current design trends, but doesn't narrow at the tip quite as much as some other brands. In regards to its main function – safety – it should be noted that this helmet is ECE & DOT certified but NOT SNELL CERTIFIED, which could be an issue for partisan riders on that side of the 
motorcycle helmet standards
 debate.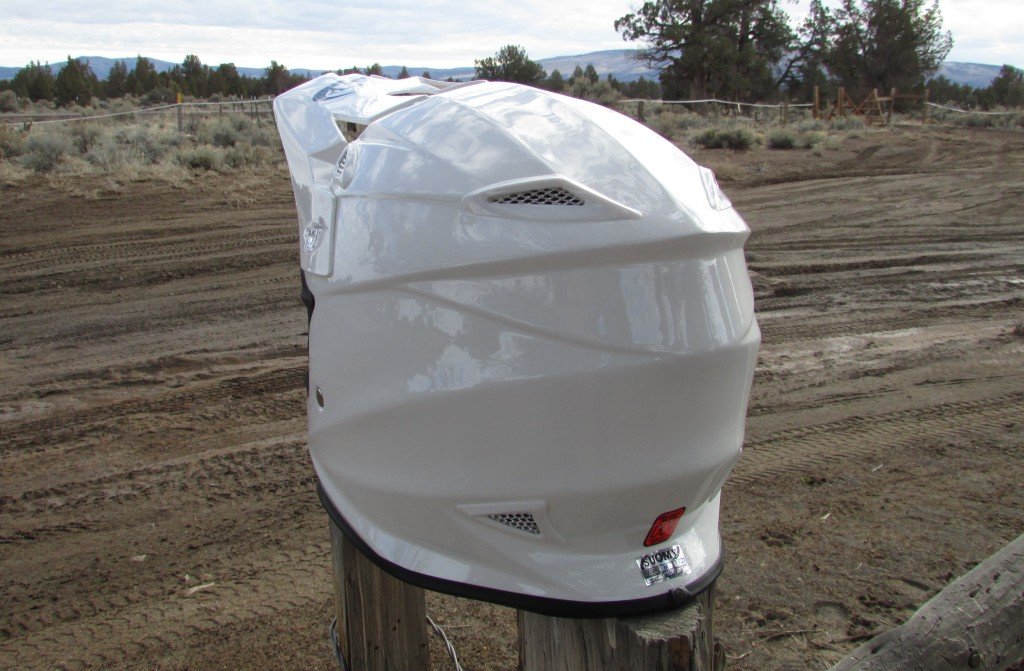 This is a good helmet for the mid-300 dollar range. I can't say I've had my hands on every helmet in that price point, but particularly when compared to the Thor helmet I had a few years ago for the almost same cost, the Mr Jump is leaps and bounds above. Suomy nailed almost every detail of design and construction for a mid range helmet, with one crucial detail falling pretty short. Literally. The chin strap on this helmet (you know, the thing that keeps it attached to your head and prevents it from popping off like a champagne cork when you pummel into the dirt like a meteor) is too short. It is just barely long enough to fit through the D-rings and snap into place. And I do mean
just barely
. I'm in relatively good shape for a fortyish rider and have yet to acquire multiple chins, nor do I have the chiseled, caricature square jaw of a comic book superhero. I believe the shape of my face and head is average for someone who walks upright, yet I still fumble with trying to get the strap secured properly because of its length – or rather lack thereof. Adding a
balaclava
under the helmet for cold weather rides makes it even worse. I have a hard time understanding why a helmet company based in the land of Prosciutto and Cannoli wouldn't allow a little more leeway for aspiring double and triple-tiered chins. That is my biggest complaint about this helmet and if I could ask the product designers and engineers who created Mr Jump one question, I'd want to know why they came up short on this one rather important detail. Either that or I'd ask if there's a
Mrs
Jump that could copulate with Mr Jump so I could get a couple of these helmets for my children – assuming the smaller size would come with the appropriate length chin strap.
Available in Virgin Mary White or Spaghetti Sauce Red solids, or a variety of graphics schemes.