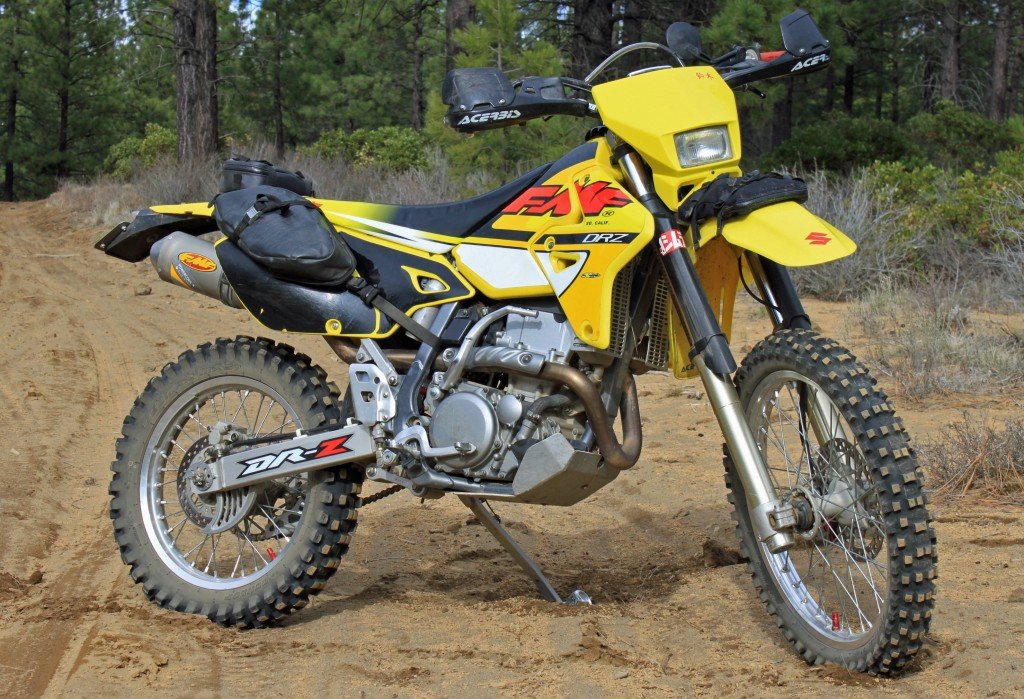 S
ome people can't leave well enough alone. I happen to be one of those people. In the year and a half since I first posted my trusty DRZ up on the site, I've made some significant improvements – almost all of them well worth it. Instead of rehashing my original answers to all the standard questions for this section (which you can check out
HERE
), I'm only going to answer the two that have changed!
What kind of (new) upgrades I've done:
FMF Powercore 4 Pipe, IMS Pro Series Foot Pegs, ProTaper Evo handlebars (Windham/RM Mid bend), Hammerhead Designs shift lever, N Style Seat Cover & Graphics Kit, Tusk fuel cap, Giant Loop Mo Javi bag, Seat Concepts seat (Yes, I actually have two seats. The stocker – seen here – and a Seat Concepts seat, which I use 95% of the time), Baja Designs brake light, and one ostentatious red anodized Works Connection front brake reservoir cover (it matches my ridiculous red anodized rim lock nuts).
Favorite upgrade:
 Once again – the exhaust. I thought I might lose a smidgen of power when I traded my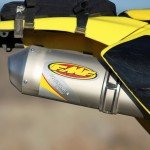 White Brothers R4 in for the FMF pipe but I didn't. Same great power without being quite so obnoxiously loud. I suspect White Bros went out of business because everyone who worked there was too deaf to hear the phones ring. The Powercore4 has a nice throaty grunt at a more reasonable decibel level.