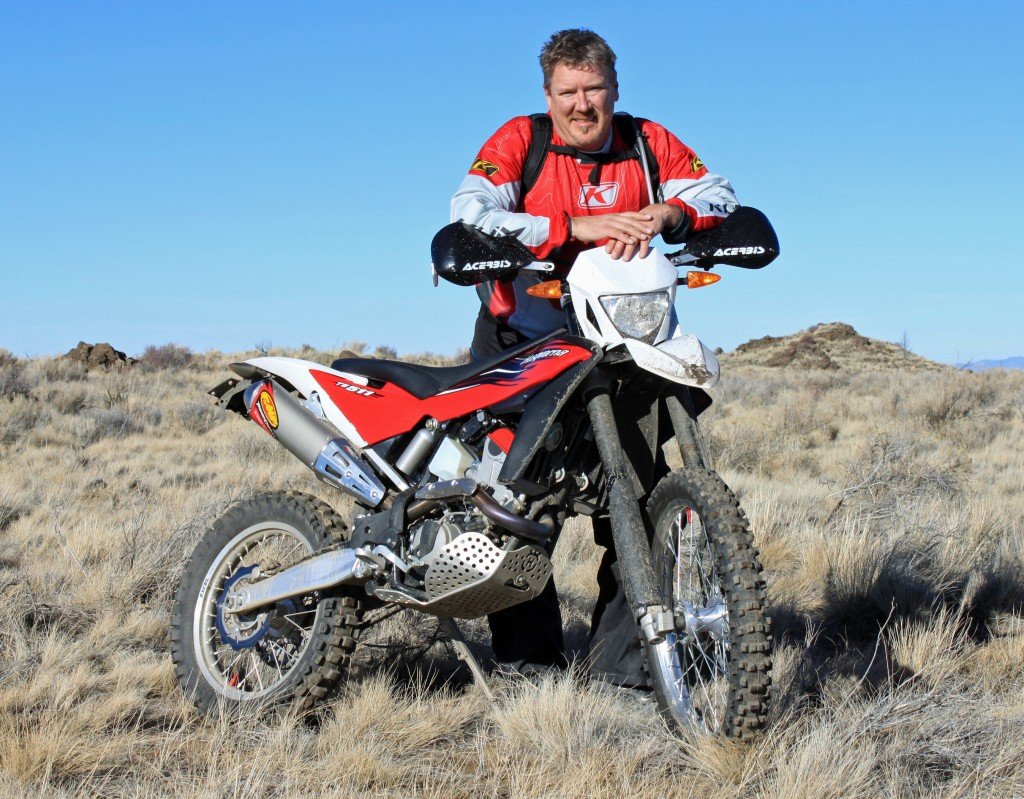 Formerly a long time Service Manager for a car dealership, Mike Gueldner has always had an appreciation for all things with an engine. Over the years his toy box has included race boats, hot rods, Harleys, dirt bikes, sport bikes, and even a few scooters. I talked to him about his newest favorite toy – a 2012 Husqvarna TE511.
What made you buy a 2012 Husqvarna TE511?
In the past I've gone from dirt bikes to Dual Sports – then back to dirt bikes again; when I had a Honda XR Dual Sport I didn't like how big and bulky it felt, but when I had a dirt bike I couldn't get it plated…this feels more like a straight dirt bike with a license plate than a plated bike that can go off road. It's got a good power to weight ratio; it feels really light and maneuverable – I didn't have to do much to try and get the weight down.
What don't you like about this bike?
The stock DOT approved tires were terrible and the seat was really uncomfortable, but I've already upgraded those. Probably the only thing left for me to complain about is the fuel capacity. It's got a two and a half gallon tank which gives me a range of under 100 miles. Larger aftermarket tanks are crazy expensive so for the time being I carry a little extra gas with me in a stainless steel bottle.
What kinds of upgrades have you done to it?
Dunlop tires – Geomax 51 in the front and a 71 in the rear, Seat Concepts seat, skid plate, Doubletake mirror, Acerbis hand guards…I trimmed up the license plate bracket and chopped down the turn signals, and of course the first thing I did was unclog the engine with the Power Up Plug and a FMF pipe.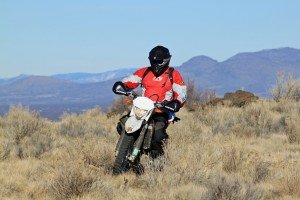 What's your favorite upgrade?
Probably the FMF pipe, it's the most obvious improvement with the power gain; it sounds better too.
What's your favorite Dual Sport ride?
That's hard to answer, but my favorite spot to ride is the 4 Corners area in Central Oregon. There's so many places I haven't explored yet – ask me again next year and I'll probably say something different. I'd like to think I haven't found it yet!