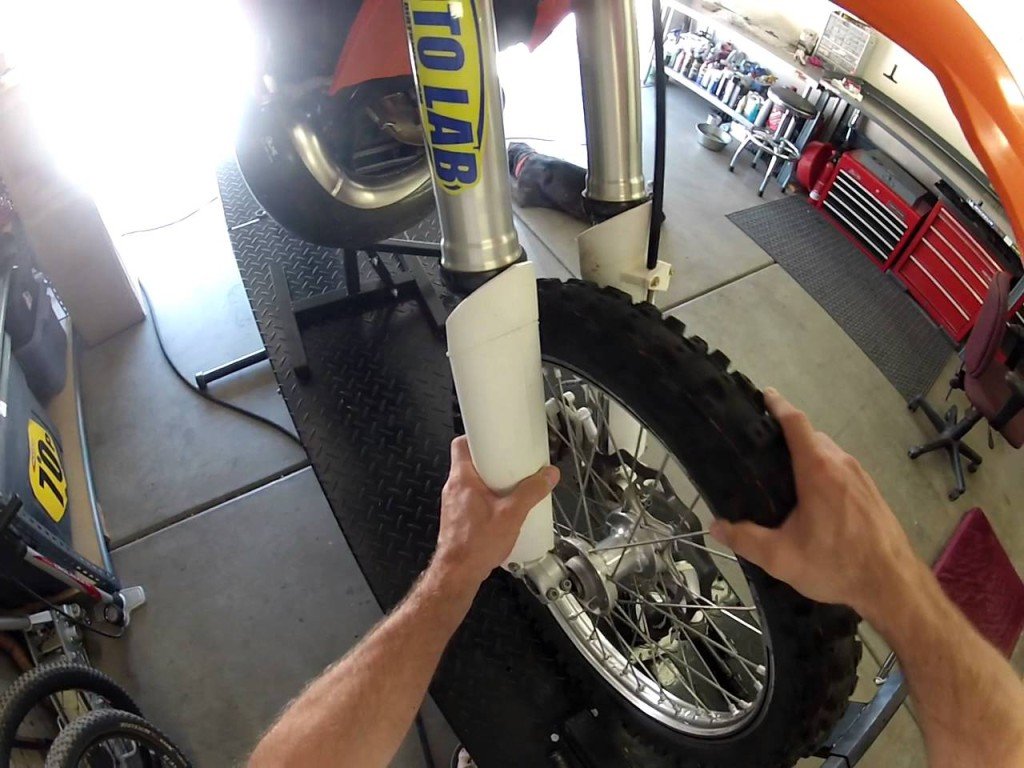 There's no shortage of options for a life-changing experience: parenthood, baptism, enlisting in the armed forces, spending seven years in Tibet, joining Amway, incarceration…they all offer a whole new perspective on life. My latest epiphany came from Arizona via UPS  – I got the suspension on my dual sport upgraded by a factory trained expert. Upgrading your suspension is (arguably) the best modification you can do to a dual sport motorcycle and
Moto Lab
is a Glendale, Arizona based company that specializes in dirt bike and dual sport suspension tuning. Owner/operator
Rob Kozler
has helped riders from around the world and some of the best off-road racers in the country dial in their suspension, including X Games medalist and Beta factory rider Cody Webb and current back to back 2 Stroke National Champion Sean Collier. I have to admit I was a bit skeptical about the logistics of dealing with a company that wasn't even in the same town as me, let alone the same time zone. I figured it would take forever to get my suspension back and I'd have to take out a second mortgage to afford the shipping. As it turns out, turn around time was comparable to most of the local shops, which were running a week out on all repairs. I also figured shipping was a wash, as the convenience of a local repair shop would have meant that I would invariably succumb to my lazy streak and drop the entire bike off, therefore paying someone else to yank my suspension off. A quick side note on this: modern suspension on most bikes is pretty quick and easy to remove. Not everyone has the mechanical skill to tear down suspension or rebuild an engine, but every rider should know the basics, including removing suspension. Moto Lab has a growing inventory of tutorial videos on their website, including one on
front fork removal.
Whatever how-to videos they lack can be found in excess on YouTube by people who may or may not know what they're doing.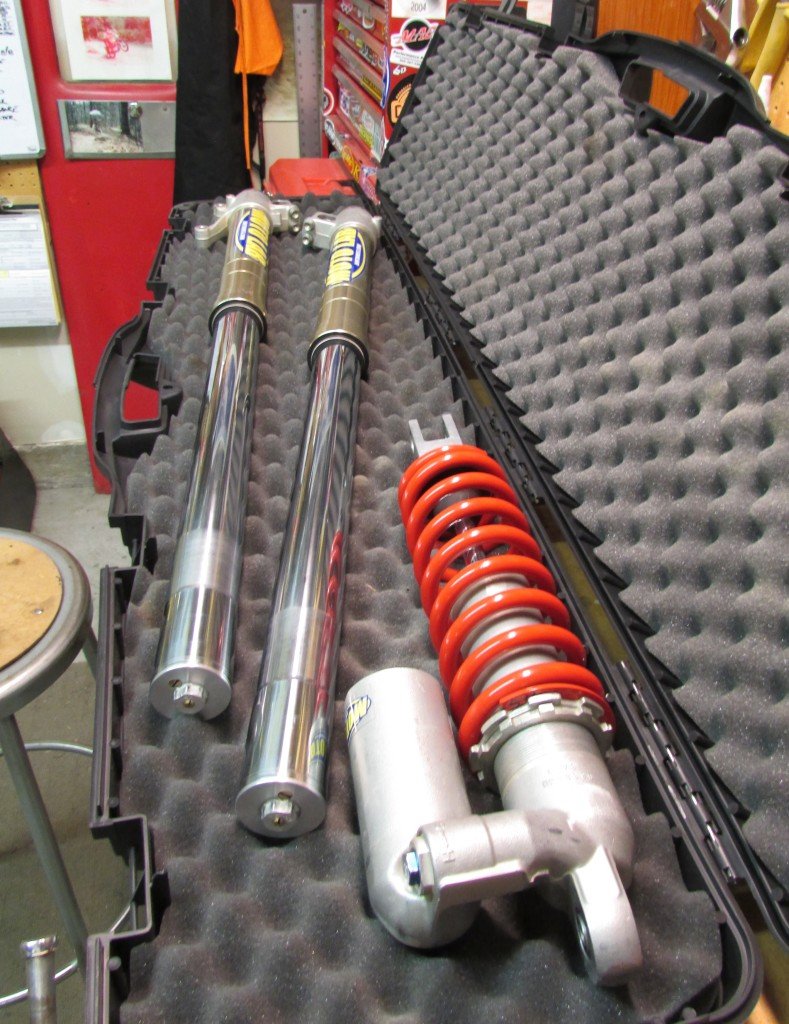 There's a cool factor involved in shipping off suspension to be worked on that transcends economics. Never mind that every now and then I still stall my bike when letting out the clutch or that I occasionally tip over at a dead stop; no one who works at 
Pack, Ship, & More
knows that. I walked in there with a swagger in my step and announced to the perpetually bored looking girl behind the counter that I
'need to ship this to my suspension mechanic in Arizona'
. And while I was a little disappointed that she didn't instantly rip her top off or beg for my phone number, I still felt pretty cool. Bragging rights aside, quality work and exceptional customer service are two things that sets Moto Lab apart
.
Right from the start Rob was very easy to talk to over the phone without the haughty air that plagues some motorcycle mechanics. We had a lengthy, in-depth discussion about my bike, my riding style, the places I like to ride, and what I was hoping to get out of upgrading my suspension. There are other companies that sell aftermarket springs online and offer a brief one-size-fits-most questionnaire to determine spring rates, but
talking
to an expert was a much more personal experience and I felt reassured that my suspension would get dialed in right the first time.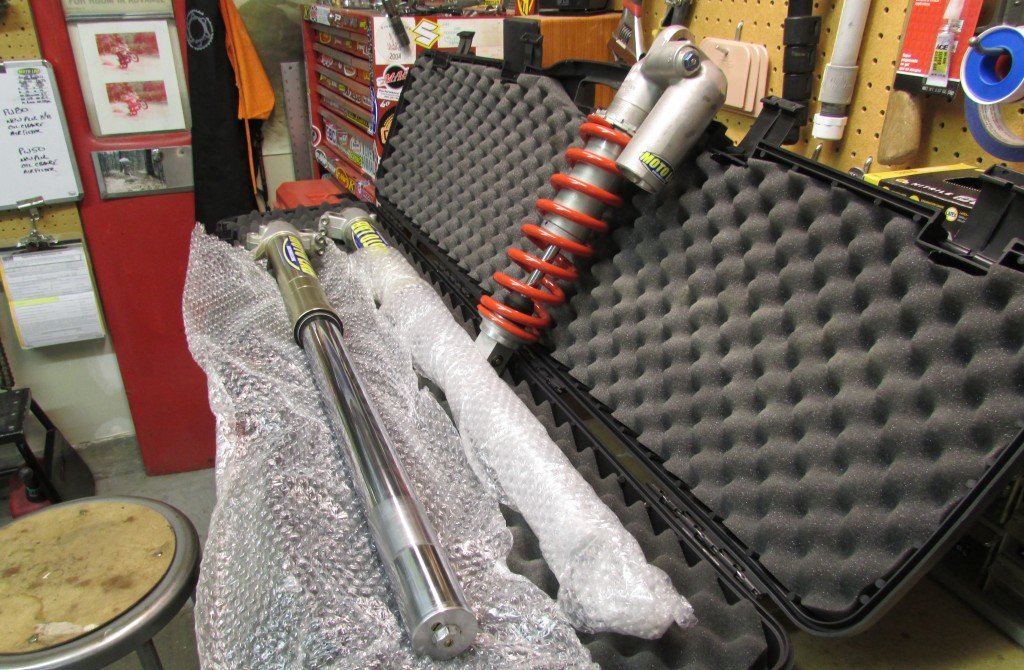 Rob was very patient with me during our first conversation and explained a lot of the
suspension lingo
. He was even more patient with me when I received the revamped suspension and inadvertently reassembled the front forks with my old speedo spacer positioned wrong, causing a binding sensation as the front fork compressed that took me a while to figure out. (Note to self: disassembling any part of the motorcycle while two young children run around you screaming incessantly can be distracting – pay attention to what goes where and how) The big question in this is –
is it worth it?
 I thought long and hard on just how to answer that, with many adjective laden analogies coming to mind, but all things considered its best answered with a couple of monosyllabic words like:
oh man, hell yeah,
or
game changer.
Ok,
changer
is actually two syllables but math was never my strong suit. Anyway, I'm not sure what Moto Lab did to my suspension. The invoice says that my stock springs were replaced with a different rate chrome silicone wound, end ground, shot-peened, 100% made in the USA (Eibach or Cannon Racecraft) springs that have a life time guarantee. It also says that both the front forks and rear shock received a custom re-valve and new slide bushings. This is great information to know from a technical standpoint but doesn't really describe how my suspension has changed. The easiest way to express that is to say that my suspension now leans to the far left. I don't mean that it pulls to the left, I mean that it's no longer conservative. It happily tolerates all terrain from whoops to rocky single track to washboard gravel roads – what once was a particular set up that preferred specific environments now celebrates diversity. That's right, Moto Lab has turned my suspension into a hippie. Speaking of LSD, if I have to describe how my suspension
feels
, I'd say it feels like my rear shock is filled with unicorn fur and moonbeams and my front fork is stuffed with lemon meringue and buttercream frosting. It's like a magic carpet ride. But my suspension does retain one of the more pertinent conservative values – it's actually productive when its working.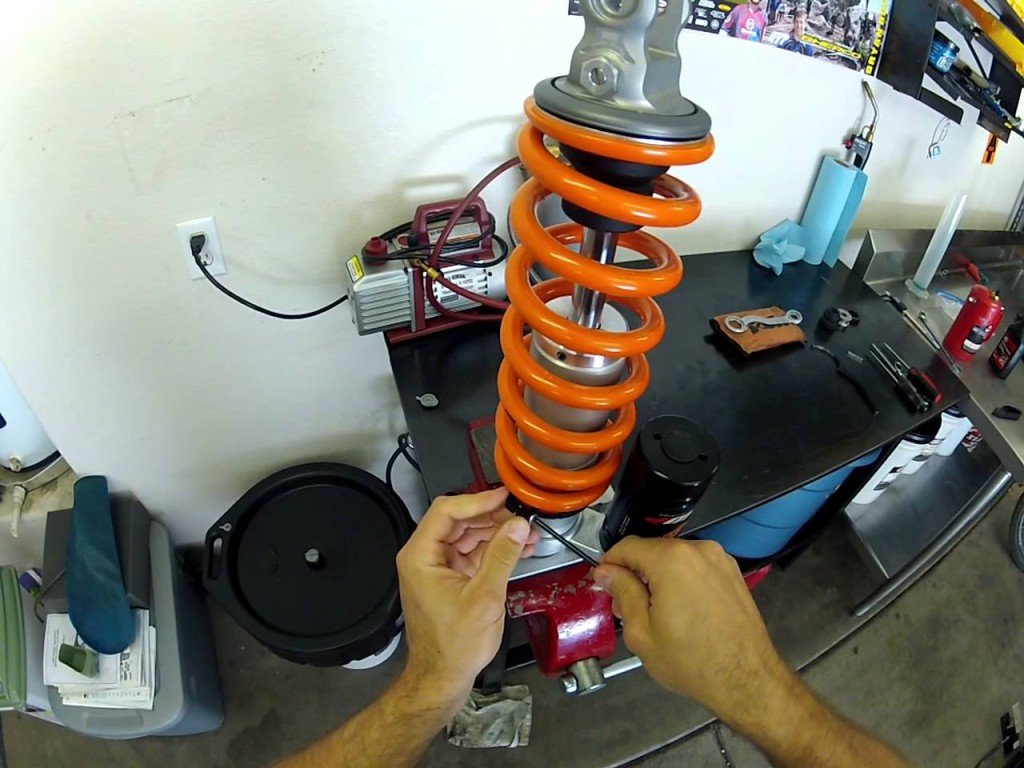 There is a small down side to having my suspension upgraded. The 'edge' that many of us try to flirt with when riding has been redefined; I've slid back down the learning curve a bit and now have to relearn my bike. Moto Lab has also taken away one of my favorite excuses when I'm flailing through the whoops or blow my line in a simple turn – I can no longer blame my inept moments in the dirt on my suspension. Dual sport motorcycles were designed to do a bit of everything, and the trade-off is that most of them they don't really do anything extremely well. Upgrading your bikes suspension is an investment that will provide a huge return. If you're looking to make your suspension a little more liberal, think conservatively and choose a professional service like Moto Lab to get it done right the first time.