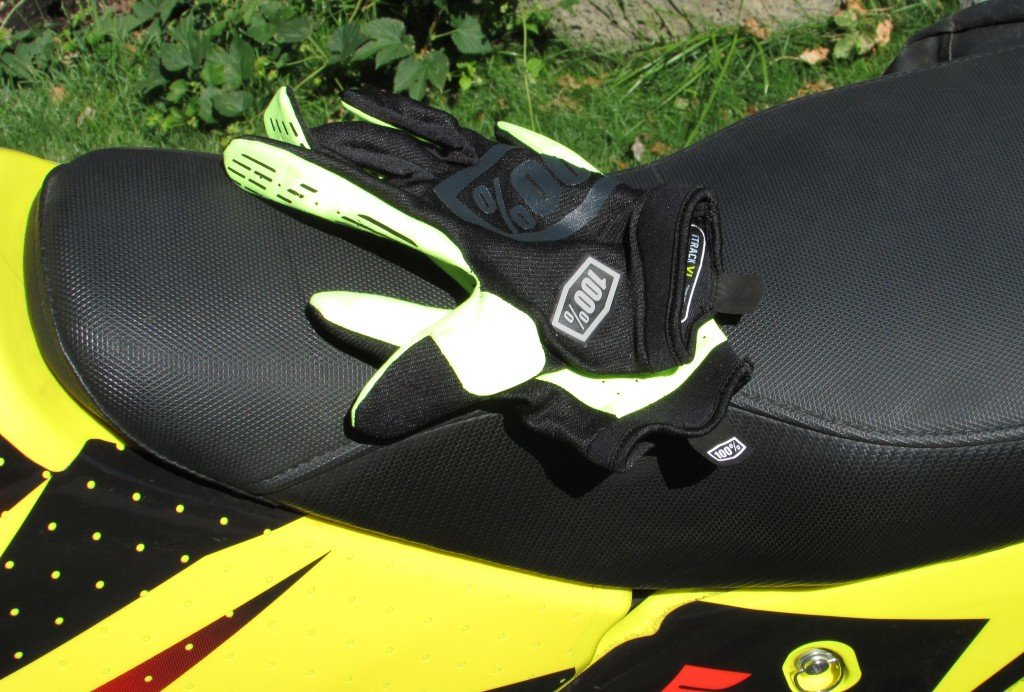 Summer's here and with it comes the opportunity to frolic in the splendor of nature, stare into ethereal blue skies and bask in the warmth of the sun's rays – right before perfuse perspiration depletes your body of essential fluids and causes heat stroke. Besides staying hydrated, one of the keys to staying on the trails during the heat of the summer and off a saline IV drip in the ER is to get yourself some light weight, well ventilated warm weather riding gear. The iTrack Glove by
100%
is a great light weight minimalist glove that's perfect for hot and humid summertime riding conditions. From the tips of the fingers all the way down to the wrist, the entire back hand section of the iTrack is constructed with a Polymesh twill material that provides excellent airflow, breathability, and moisture wicking capabilities. Trek-dry gussets carry these benefits in between the fingers and run the entire length. A single layer perforated suede palm allows some venting on the business side of the glove, while offering exceptional feel for the controls. 100% lists the Airprene wrist cuff as also allowing maximum breathability, but as this is such a thin strip of fabric next to an area that tends to be exposed anyway, I didn't really notice the benefit of this material – and I've yet to hear anyone bitch about their
wrists
being too sweaty while riding. Besides being light weight with great breathability, the biggest benefit to these gloves is the amount of dexterity they provide. I wouldn't wear them while attempting to put contact lenses in, but I haven't come across another glove that offers better feel for the controls. The embossed silicone logo on the trigger and saluting finger also provides decent grip on the levers. The trade-off for having such great feel is their level of protection, which is slightly above a proctology exam glove but below Italian leather driving gloves. They're probably comparable to a cotillion glove, which I am unfamiliar with because I've yet to attend a formal ball – no doubt a direct result of my being expelled from charm school for drinking out of the toilet. Although these are a far cry from having the protection of something like the
Alpinestars SMX-2
, even debutante gloves can guard against paper cuts and small splinters. The iTrack also includes a bonus 3mm thumb overlay to help prevent blisters.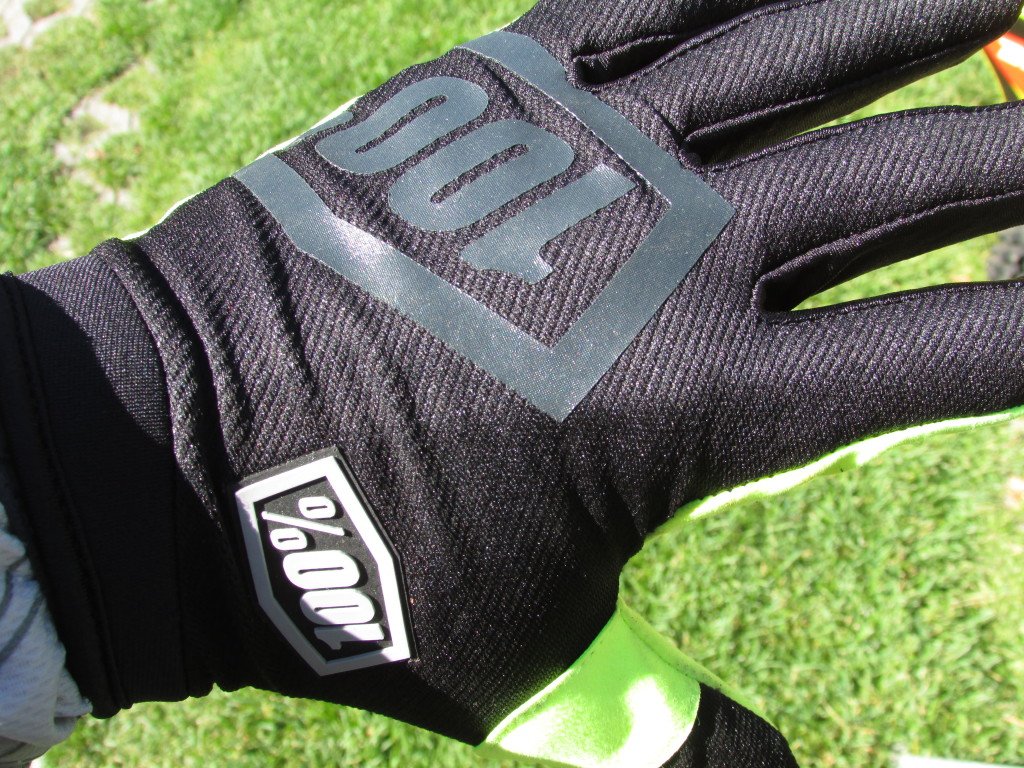 The other negative with these gloves is sizing, which is something that appears to be getting more prevalent with all brands of gloves – sizing gaps seem to be increasing and the disparity of true sizing between brands can fluctuate wildly. The iTrack Gloves seem to run a size small, which forced me to choose an XL when traditionally I've worn a size large. Although the XL was a bit of a wrestling match to get on, the fit felt good. Adult sizing ranges from small to XXL, with those requiring bigger gloves being SOL. 100% offers the iTrack in a variety of color schemes and was considerate enough to provide consumers with another option: a slip-on version with a pull tab on the inside wrist cuff OR a Velcro TPR closure system for adjustability at the wrist cuff. I chose the simplistic pull tab because I was concerned that the energy expended adjusting wrist straps would cause my core body temperature to rise. That and I'm inherently lazy. Price level is under 30 dollars which seems about right for the level of quality. Service life has yet to be determined, but I imagine they'd easily last a summer (barring any over-the-bars hands-first excursions into the dirt or through a windshield). I do have a hard time believing they could go the distance of a more stout multi-season glove like the
Attak Glove by MSR
 – but those are in another category and price point. So if you're looking for a pair of light weight gloves to help beat the heat this summer, I recommend getting your hands on (or in) the iTrack Gloves by 100%. The barely there design might offer only minimal protection, but does provides maximum ventilation – kind of like a bikini!