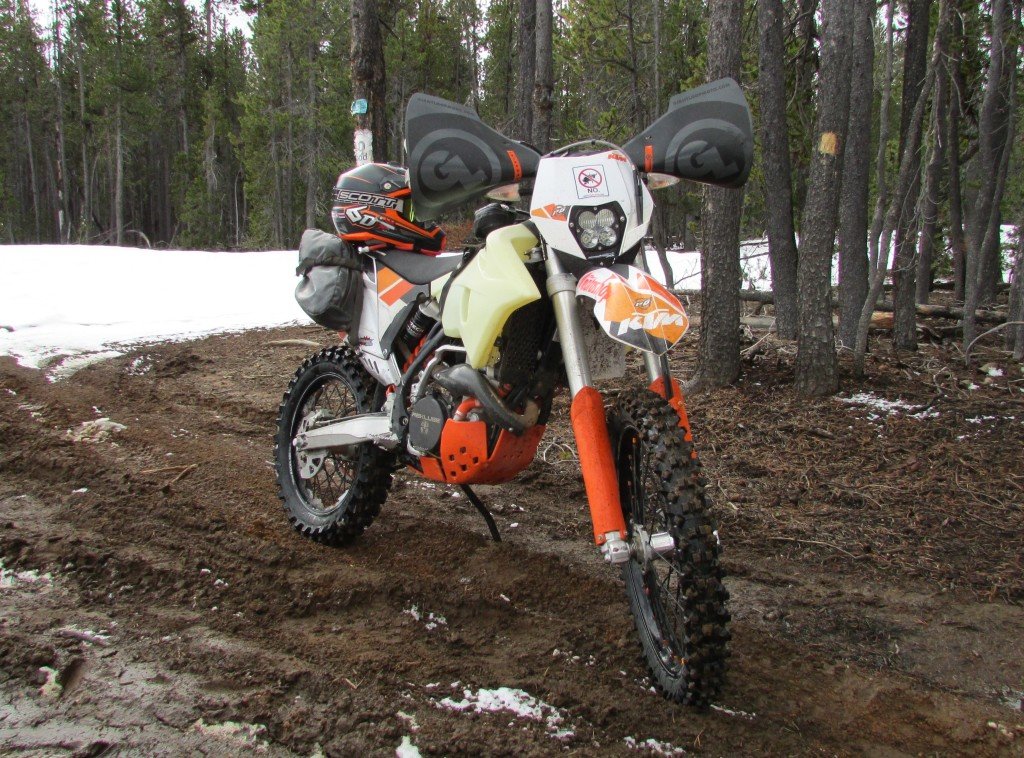 The original premise of the Real Bikes, Real Riders category was to focus on average bikes owned by the average rider – the girl next door, so to speak. Well, people actually do live next door to supermodels just as some people do own really tricked out, drool inducing dual sport motorcycles. So in the interest of equality we suppose they should be included as well. Kevin Hopper is one of
those
guys. His built KTM 350 EXC-F is about as dialed in as you can get, and perfectly suited for the long time two-wheeled and automotive recreational racer and all-around outdoor enthusiast.
What made you buy a 2012 KTM 350 EXC-F?
I wanted the handling of a 250 with the near power of a 450. KTM advertised that and I'll back it up.
What don't you like about it?
The gearbox. I actually investigated it with a friend recently, and it was an issue across the whole KTM line over multiple years, not only the jump between gears but how tall 6th gear – all the gears really – is. My buddy just bought a new 500 EXC and it has a shorter 6th gear and closer ratio gears. That's my biggest complaint.
What kind of modification have you done to it?
What
haven't
I done to it…the big bore kit, I haven't done that. I put on a steering damper,
Highway Dirt Bikes
hand guards and mirrors – which I cannot praise enough, PDHS anti-vibration bar mounts, Rekluse Auto Clutch, there's a million other little bits – plates, guards and things of that nature. I tend to buy parts that are functional. Function over farkle, if you will…but if some of these parts happen to come in orange, then so be it. I don't drink the Kool-aid, I snort it.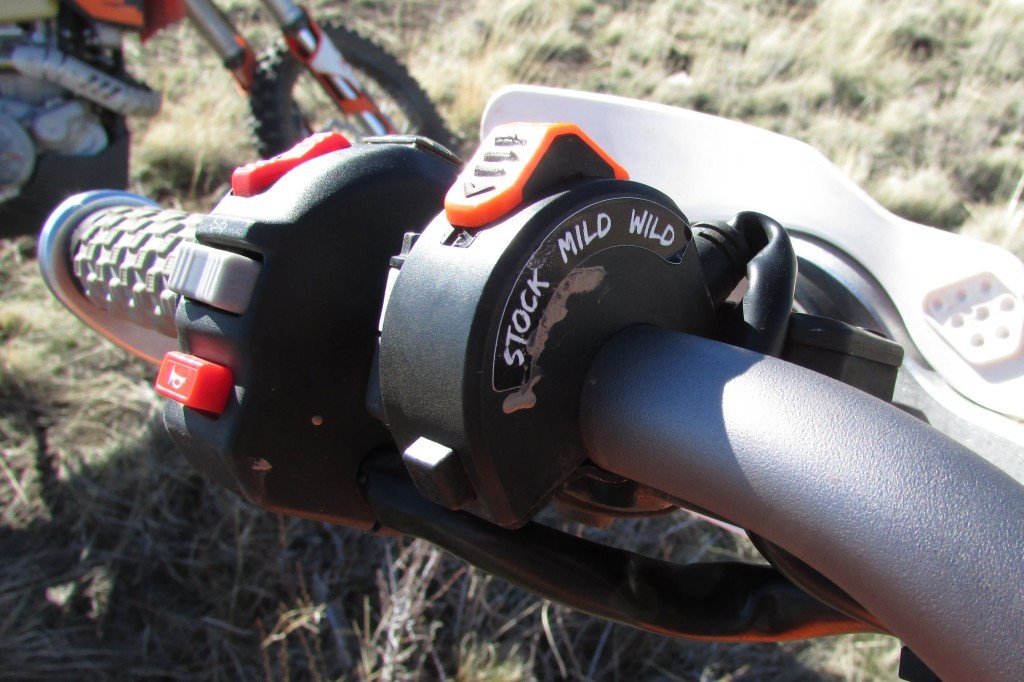 What's your favorite modification?
Probably the ignition mapping switch. The bike has been remapped to the European XCW specs – it was done when dealers were still willing to do that. It really wakes the bike up and makes the bike perform the way we all want it to right out of the box. The handlebar mounted switch allows you to retard the timing and choose between three options. I tend to think of it as the whiskey switch – in the wild position its a straight shot and the other two positions can take the edge off incrementally. It can't be done on the fly though; you have to stop, turn off the bike, change the switch position, turn it back on and it loads then. The EXC's are notorious for being lean and this mod not only affected the ignition mapping but also brought in the fuel, making it a little on the rich side, which for the longevity of a motor is a lot safer.
How does this bike compare to others you've owned?
My last bike was a 2005 Honda CRF450R. I bought it from a friend and it was built like no other – suspension, top end, bottom end. It was scary. This bike I can just get on and ride, that bike I had to warm up to and even then there were some days that I never got warm and it just scared the crap out of me. To me the EXC-F is just a user friendly bike and I can ride it at ten tenths comfortably. Other little piddly dual sport bikes didn't do it for me but this was the first new dirt bike I bought and exactly what I wanted – the handling of a 250 with the power for the desert and open places.
What's your favorite dual sport ride?
Death Valley. Although I am hoping to do The Tour of Idaho this summer. I had a partner but they're not going to be able to do it and trying to find the right person to partner with is not an easy pick. But of the places I've already ridden I love the Southwest and Death Valley was definitely one of my favorites.