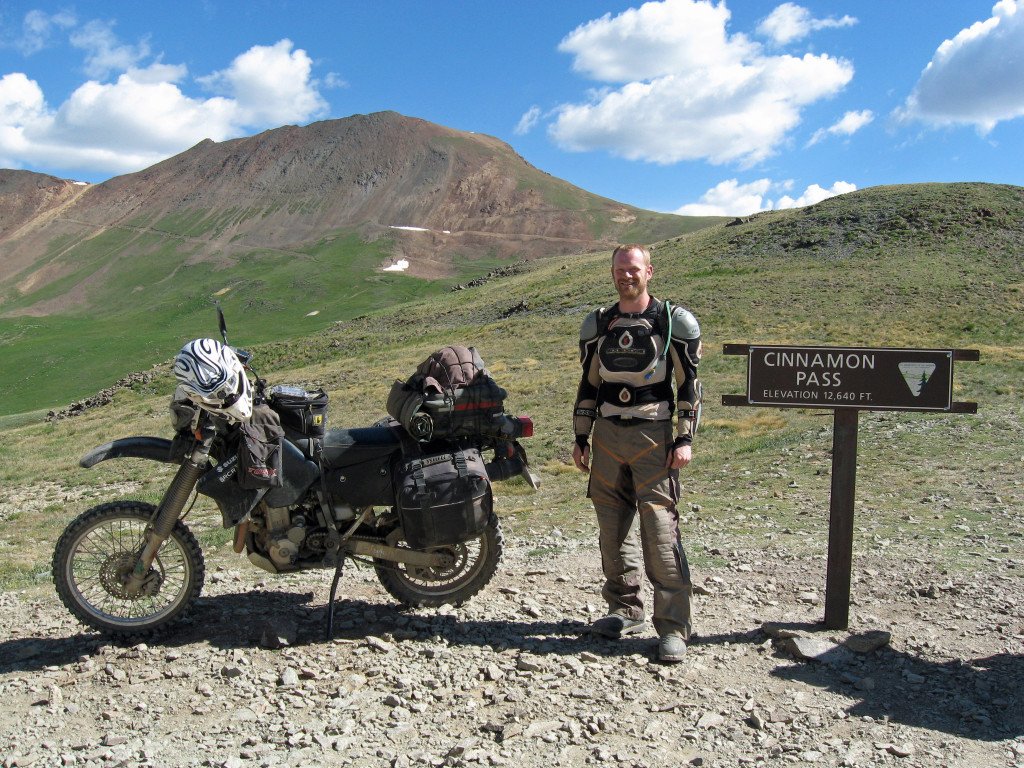 Tavis Bogue is a Science Teacher from Pennsylvania that treats his Dual Sport Motorcycle like an Adventure Bike. A tech-savvy gear geek after my own heart, his website –
MotoAdventure.Me
 – is the continuation of a blog he started when he rode the Trans-America Trail in 2010. Tavis was nice enough to share his thoughts with me on the bike that took him across the country and back again (as well as many subsequent adventures) – his 2002 Suzuki DRZ400S.
What made you buy a 2002 DRZ400S?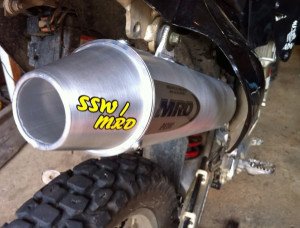 It started as a plan to ride to the west coast. I was into sport bikes at the time and was planning on buying a sport-touring bike for the trip. As I worked on planning my route I stumbled onto information about the Trans-America Trail (TAT). As soon as I saw this route I knew I had to change my plans and get a Dual Sport bike. I was considering both new and used bikes, but when I found this DR-Z400 it had many of the modifications I would need already done and the price was right.
What don't you like about it?
It really does need a 6th gear and it is a little heavy. I love everything else about the bike. It's taken me across the country and back and forth to work every day.
How does this bike compare to others you've owned in the past?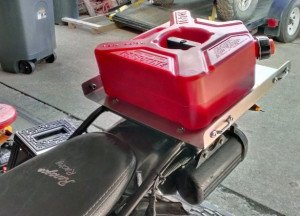 In the past I've owned various dirt bikes (XR80, RM125, RM250) and a couple of street bikes (FZR600s). The DRZ is a great bike because it really can do it all. On the street it is light, maneuverable, and soaks up the terrible Pennsylvania roads. I found that I enjoyed commuting on it so much that I sold the sport bikes. It's also relatively good off-road. Until recently it was my primary off road bike and saw a lot of technical single track. I do find it a bit heavy for the local single track trails, so I recently picked up a 2003 Gas Gas EC250 which is a lightweight two stroke and that's amazing in the woods. I have it plated for connecting trails but it is still more a dirt bike than a dual sport.
 What kind of upgrades have you done to it?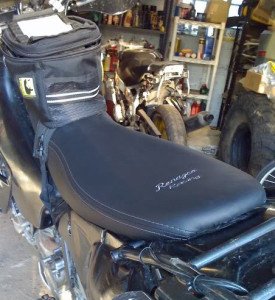 Upgrades to this DRZ include a Trailtech X2 headlamp which has been modified to use a HID bulb, Trailtech Vapor computer, Moose hand guards, Neduro's Doubletake mirrors, RAM mounted GPS and SPOT tracker, Wolfman Enduro tank bag, Renazco Racing seat, rear rack mounted Kolpin 1.5 gallon fuel pack, DRC Edge II tailight with LED turn signals, Sisneros Speed Works Superstart kit, stiffer springs front and rear, case guards, skid plate, 3×3 mod with JD jetting kit, heated grips, Clarke 3.9 gallon fuel tank, Tusk aluminum gas cap, manual cam chain tensioner, Pivot Pegs, Unabiker radiator guards, MRD/SSW full exhaust, and 15/47 gearing.
Do you have a favorite upgrade?
The Renazco Racing seat. It makes twelve hour days on the DRZ possible. That stock seat is a killer.
What's your favorite Dual Sport ride?
Definitely the Trans-America Trail. Spending a month on the road camping and riding was a life-changing experience for me.
To check out videos from Tavis's Trans-America Trail experience CLICK HERE!