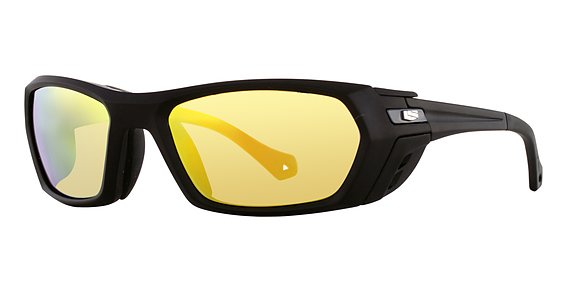 Let me be blunt – I have a dirty mind. All of my motorcycle wet dreams involve DIRT. Whether ambushed by a market research survey or suffering through an emotional outpouring from the wife, when I daydream my single track brain finds a tall gear and runs for terra firma. All of my moto-related purchases are selected accordingly. From my tires to my riding gear, everything I choose is based solely on how well it will perform in the dirt. After all, off-road is the sexy side of a dual sport's split personality. And we all know sex sells. The only problem is that I'm forced to practice abstinence annually –  every summer the forests here in Central Oregon dry out and turn into 1.8 million acres of kindling, and public lands are closed to motorized vehicles. This is the time when I usually dust off the golf clubs. Or, if I really miss the opportunity for death or severe bodily harm, I break out the skateboard. But whatever distraction I choose during the dry summer months is fleeting at best; I'm eventually forced to reconcile the separation anxiety I suffer in regards to my motorcycle. Luckily I own a dual sport. After weeks (or months) of being off the bike my normal mantra of
I only want to be on the asphalt long enough to get to the dirt 
begins to lose traction, and suddenly a quick ride to the store to invest in a lottery ticket starts to sound really appealing. One trip quickly turns into any excuse to run an errand on the bike. It's not carving berms or brake sliding into turns, but it adequately fills the void for the interim, and I don't have to don all my protective gear either. NOTHING beats goggles when riding off-road, but when I tool around town I leave the goggles parked and grab some sunglasses. But normal everyday sunglasses aren't designed for riding and offer up problems of their own. They don't fit under your helmet properly. They allow too much wind to pass through the edges. Or, they're made of thin cheap materials that don't offer true protection against errant rocks or kamikaze insects.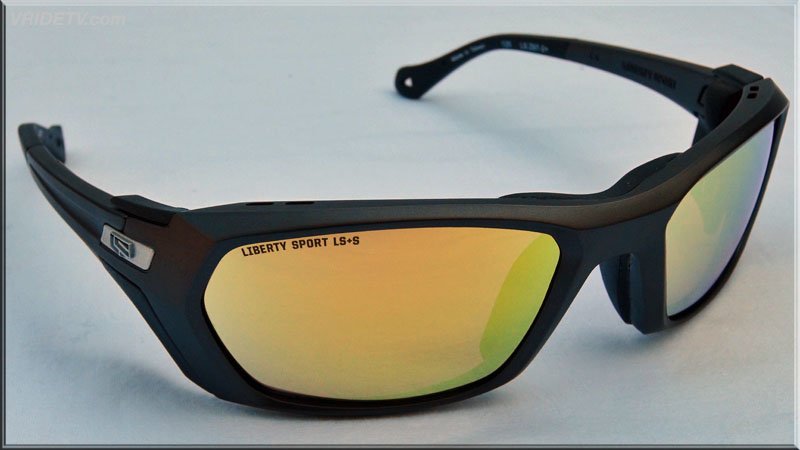 Problem solved:
Liberty Sport
is a New Jersey based company that has been producing sports related eye protection since 1929. Their durable line of eyewear now includes the
Rider Collection
– an assortment of innovative, purpose-built glasses for motorcycle riding. All the glasses in this collection are made with high quality polycarbonate lenses that provide exceptional visibility, meet or exceed ANSI Z87.1 high velocity impact standards, and provide UV400 protection – the maximum against UVA and UVB rays. The frame design incorporates a safety back lip to ensure lens retention when the tires on the 18 wheeler in front of you huck a dead squirrel in your face. Some models also incorporate
Switch
Vision
, which is Liberty Sport's marketing catch phrase for 
removable magnetic protective shields
. These clever shields allow the eyewear to offer
almost
the same level of protection as goggles and are quickly and easily removed for a casual appearance when off the bike.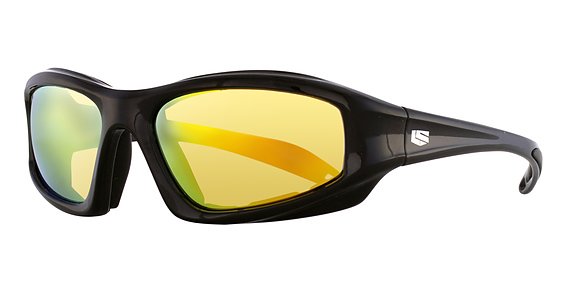 I tested the
Deflector
model, which does not have the Switch Vision feature, but does come with a foam eye cup that minimizes the gap between the edge of the glasses and the users face. Air flow was reduced to nothing around my left eye and mostly reduced around my right eye, an asymmetry that I assume is a manufacturing defect of my skull. What impressed me the most about these glasses are their fit; somebody did their homework when designing these. These glasses work great with a helmet, their thin flexible arms conforming nicely to the side of my head. Other glasses I've worn with the same helmet either put the Vulcan Nerve Pinch behind my ears or sat so far away from my face that I might as well be wearing gigantic novelty sunglasses purchased with Skee Ball tickets. As often mentioned on this site, head size and shape vary wildly from Neanderthal to Inbred Appalachia and everything in between and beyond comprehension – so fitment can be subjective, but these glasses are flexible in all the right places to achieve one-size-fits-most (homosapiens). Another thing that's subjective about the Rider Collection is their esthetics. I'm not going to comment on the look of these glasses because, with apologies for the pun, beauty is in the eye of the beholder. Besides, in this application function definitely trumps fashion.
I know many dirt riders struggle with the fact that they wear prescription glasses when off the bike. When on the bike and in the dirt, this usually leads to glasses under goggles, or the dreaded trail side fiddling with contact lenses. All models in the Rider Collection are prescription compatible and available with a clear lens option, so while I still maintain that nothing beats goggles in the dirt, these glasses do offer another option for those with vision challenges. Finding glasses (prescription or not) that are comfortable while wearing a helmet
and
offering protection can be an issue for many riders, and again, that's where these glasses really shine. Liberty Sport missed a great opportunity to capitalize on just how well their eyewear interfaces with helmets in this
video of the Rider Collection,
which focuses more on fashion than function. Perhaps the amount of hair product the 'riders' used for the video meets or exceeds DOT and ECE safety standards. Hard storage case, cleaning cloth, and removable strap included.