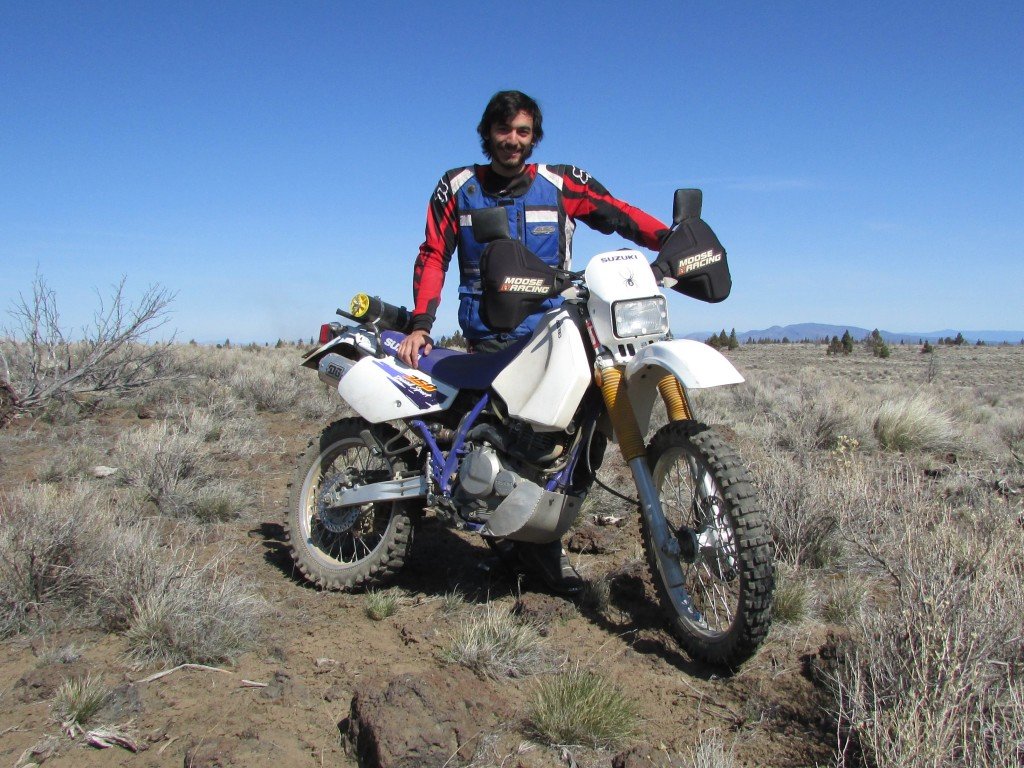 The Suzuki DR350 has a long-standing reputation as one of the best Dual Sport motorcycles available. Simplistic, reliable, and easy to squeeze extra performance from, these bikes have been the weapon of choice for many Dual Sport and ADV riders, including Austin Vince and the original Mondo Enduro team. Christopher Luis talked to me about why he loves the DR350 and doesn't miss his XT600.
What made you buy a 1996 Suzuki DR350?
I was riding a 1984 Yamaha XT600 which was just a pig to ride – it was really heavy and had terrible suspension. I was also getting close to spending more money on parts than I had on the entire bike. I talked a lot to Brian Price at
Atomic Moto 
about different bikes and he recommended the DR350 for the type of riding I do. Then I found this one that already had all the upgrades and modifications I wanted to do for the same cost as other bikes I had found without them. It's been a great bike, I love it.
What don't you like about it?
Nothing so far. Coming from that big XT600 it's been a dream. The electric start is amazing, that XT was kick start only and very choosey about when it wanted to start.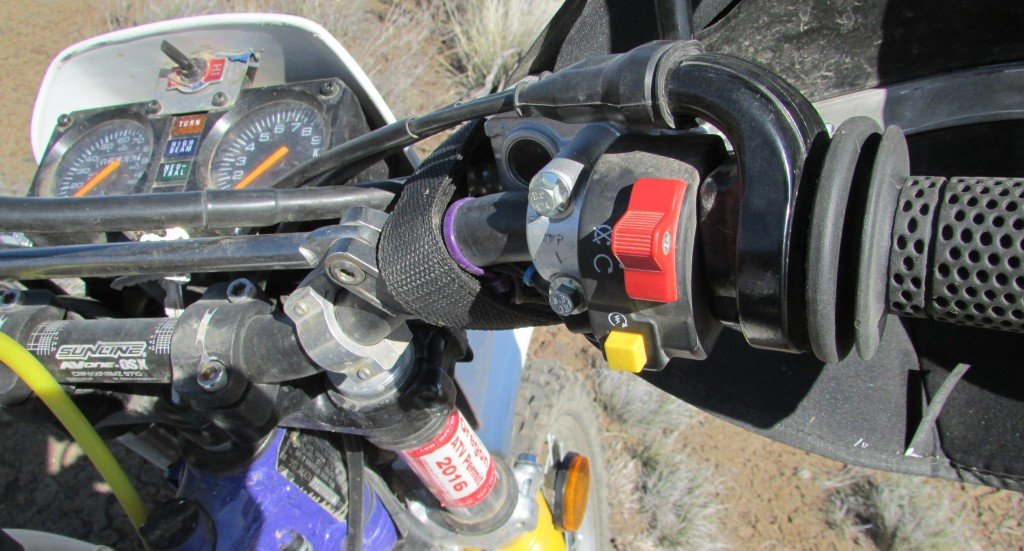 What kind of upgrades or modifications have you done to it?
I haven't done anything to it, everything was done before I bought it: Acerbis 4.25 gallon tank, DG exhaust – which is a little on the loud side; I keep trying to contact them to get a quieter baffle for it. It has heated grips which I never thought I'd use until I used them once and man, they're really nice. Sunline bars, 1″ bar risers, hand guards, LED turn signals and rear brake light; I'm not sure about the headlight itself but the bulb is an H4, it's really nice and bright. It also has Eibach Springs front and rear. I did custom build the skid plate with my friend Mike, it offers more coverage than most other ones and bolts directly on without using the clamps. And I put together the tool tube which was cheap and easy – it's just 3″ PVC with a gripper end cap. The gearing was changed too. It's 14/41 and I believe it was 15/43 or 45 stock. It also came with
Kouba
 lowering links which I don't really need but the sway in the stock links seemed to be something people complained about anyway – so far it's been good.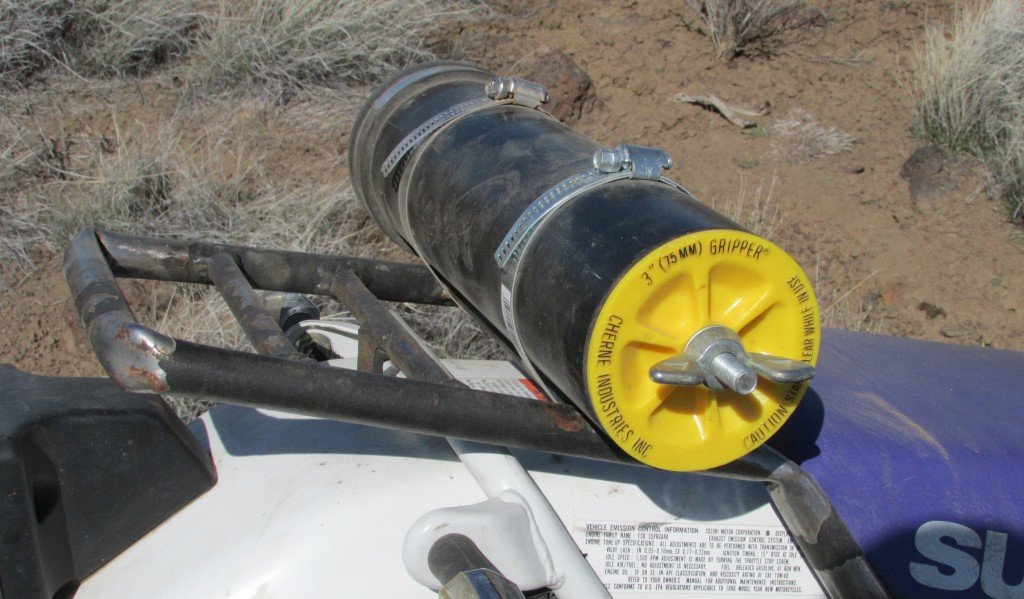 What's your favorite upgrade?
The suspension. I can't compare it to the original suspension because it was already done but compared to my XT…it's light years away from that. I'd bottom out on everything with the XT, with this bike I can hammer stuff a lot faster.
What's your favorite Dual Sport ride?
Last Summer a friend and I rode from Tumalo Reservoir (in Central Oregon) up and over the Cascade Mountain Range to
Detroit Lake
on 90% dirt. We rode for 14 hours exploring old logging roads and other lakes in that area. It was hot so we ended up jumping in Elk Lake to cool off then climbed back on the bikes and kept riding.