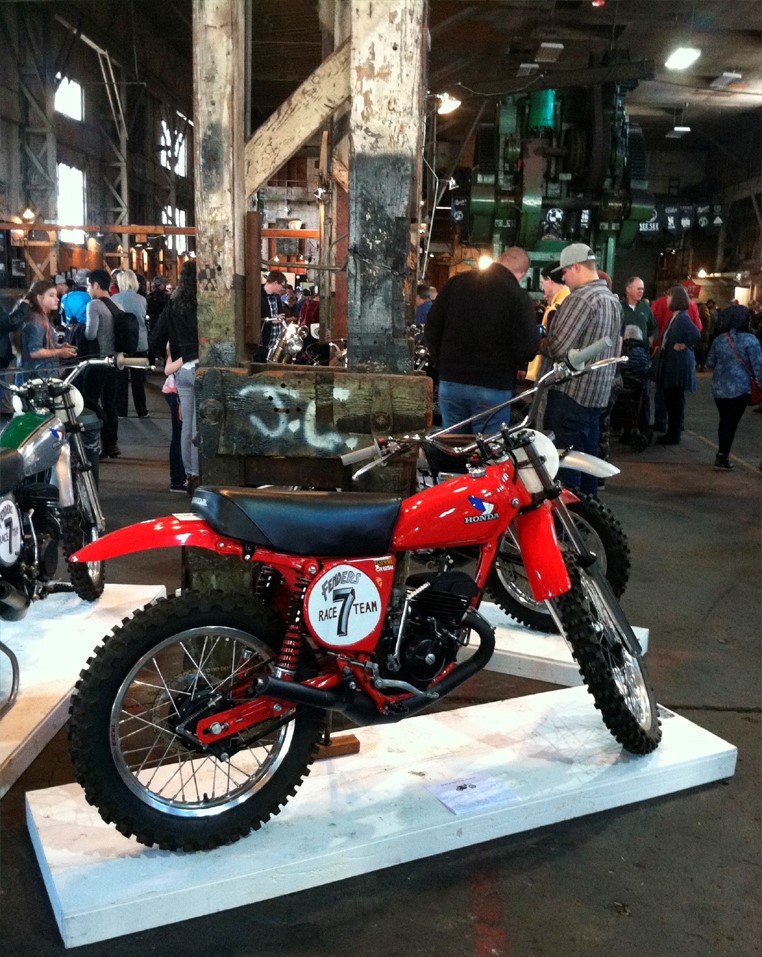 CONTRIBUTING WRITER – ROGER HUDNUT
Valentine's Day is meant to celebrate love, but not everyone celebrates the traditional love that's shared between two people.
For the past six years the folks at See See Motor Coffee have used it as an excuse to celebrate a more atypical type of love, the passionate love of motorcycles.
Back in 2009, they came up with a wild idea: put together some sort of free, all-inclusive motorcycle show. It was to be an event that welcomed talented builders, relic restorers, odd birds, and mad scientists to offer up their engineering prowess, ingenuity, and abstract innovation up for display. See See managed to fund the entire project with nothing but donations from avid motorcycle lovers and a few motorcycle industry sponsors that liked the idea.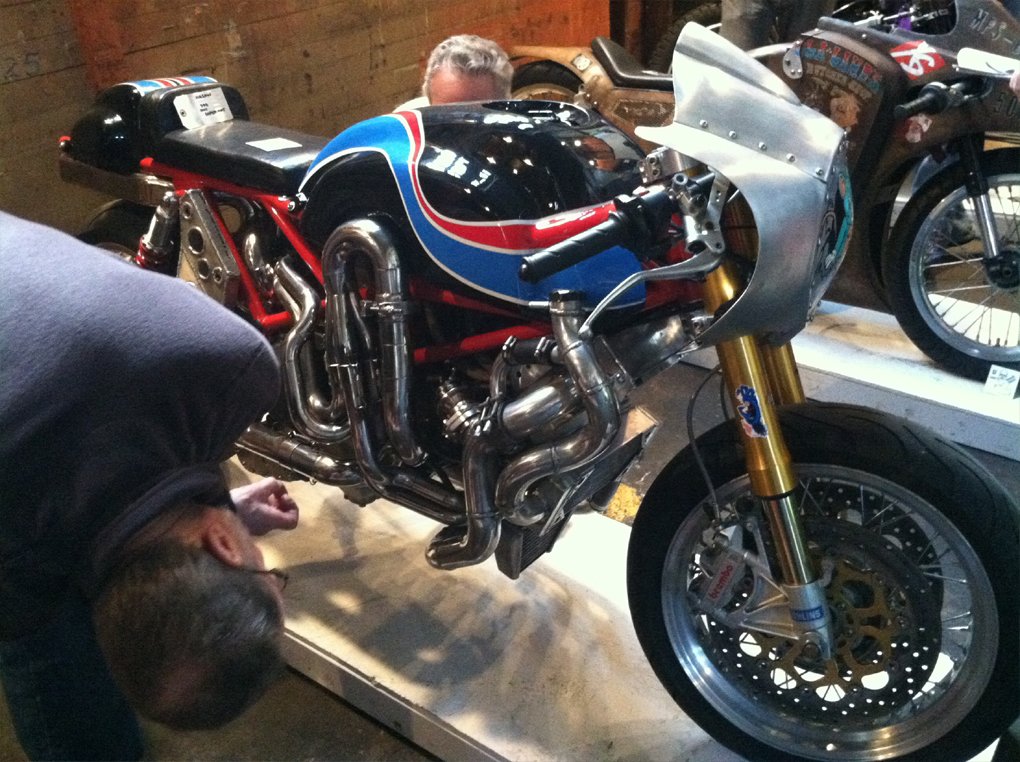 Since that first 1Show, it has been held annually for the past six years. Each reincarnation has been unique, yet managed to retain a local feel with a rich connection to the entire Pacific Northwest. See See Motor Coffee does harbor one other love, and that is for the great state of Oregon. (Editor's note: See See actually seems to have created the greatest love triangle of all time – motorcycles, coffee, and Oregon)
This year's edition of the 1Show was located in Portland, Oregon's inner southeast area. Bitchin' custom choppers, meticulously restored vintage dirt bikes, flat track racers, rare road bikes, one-of-a-kind hand-built bikes, and globe-trekking dual sport motorcycles were all put on display for admiration.
Helping to accentuate these bikes' true character was the venue itself: an old industrial building. Once home to powerful stamping machines that produced World War 2 battleship parts, this shamble of a building provided a gritty showcase and surrealist ambiance for the event.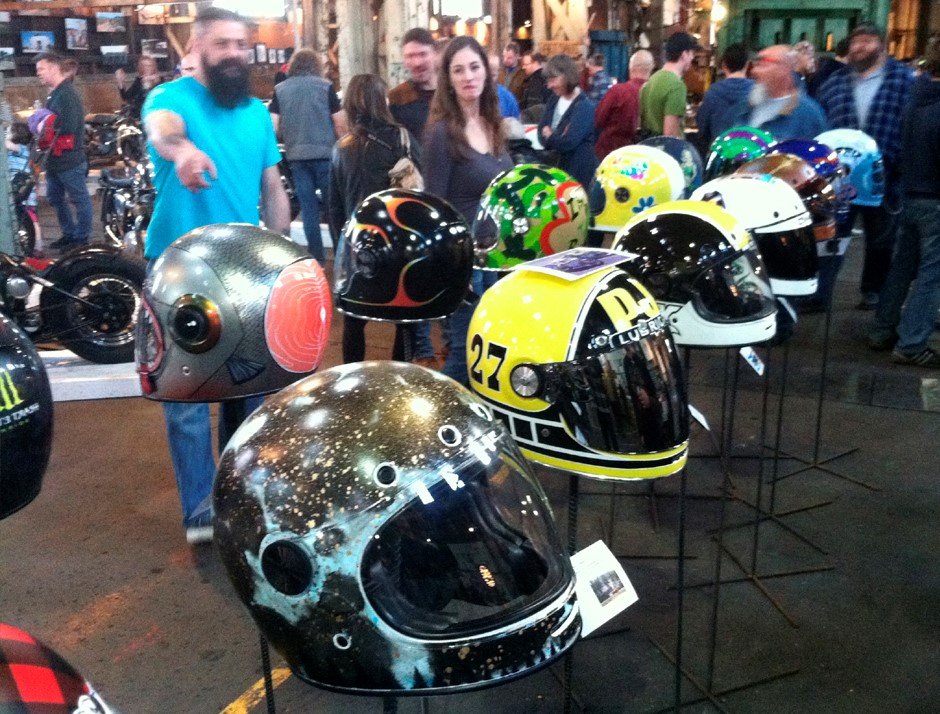 Holding the 1Show in this type of venue kept the event true to See See's vision; happy motorcyclists from all disciplines seemed to truly appreciate the eclectic balance of mechanical beauty offered up on a palette of urban decay.
A show like this is very unique in many regards. Start with the fact that this amazing motorcycle show has no cover charge. Add to that reasonable food and drink prices, which includes hand crafted beers on tap, and bratwurst and pizza that are fantastic. See See's Baristas work the espresso machine like engineers operating a well-oiled steam engine, vendors sell everything from custom one-off patches to imported motorcycle parts, and a line of people await their turn to ride a 49cc monkey bike around a plywood oval track.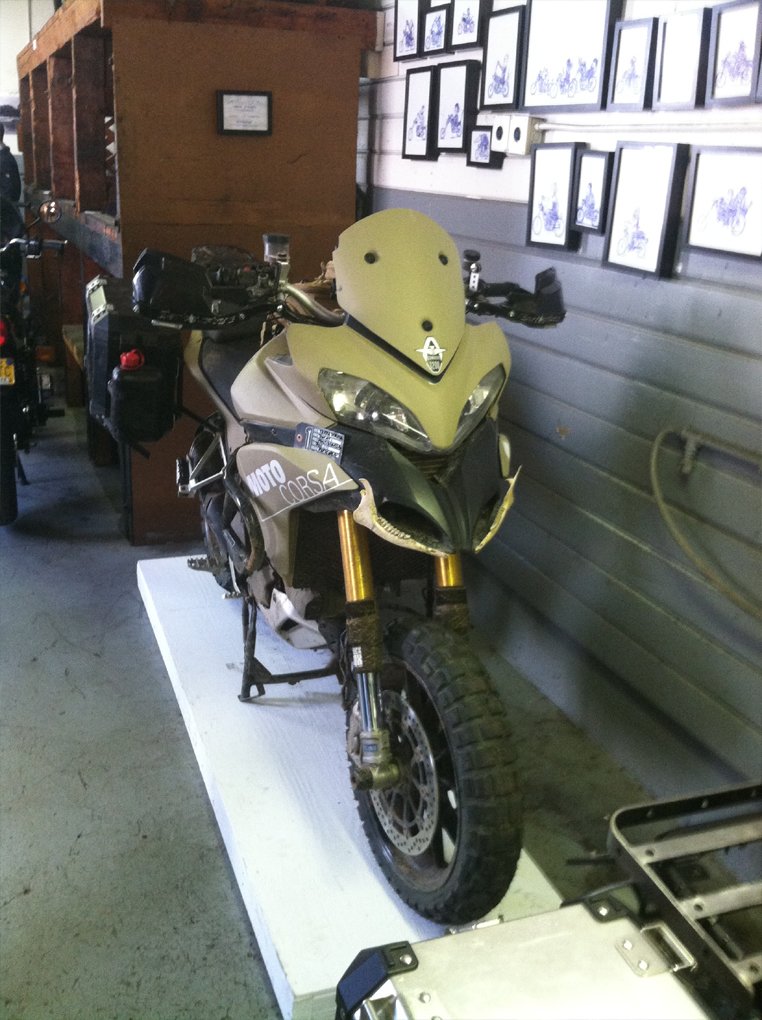 The 1Show runs for three days, staying open until 1AM on Friday and Saturday. On these nights live bands crank up in the evening and play until closing. Inside the venue is packed with happy enthusiasts engaged in conversation; sharing tales, laughs, and making some new friends. Outside the venue, for three blocks in any direction, the streets are lined with every conceivable make and model of motorcycle. Vintage bread loafers, cafe racers, hogs, dual sports, crotch rockets, motards, scooters and trail 90's all help to create a land of make-believe before you even get in the event itself.
Valentine's Day is a celebration of love and for many of us our first love had two wheels. For me, that was love at first sight that will last a lifetime. No matter what variation of two-wheeled love you prefer, most likely there are some great examples on display at The 1Show. If you live outside The Pacific Northwest and are looking for an excuse to visit the area, this is it. If you live in the area you have no excuse, go check it out.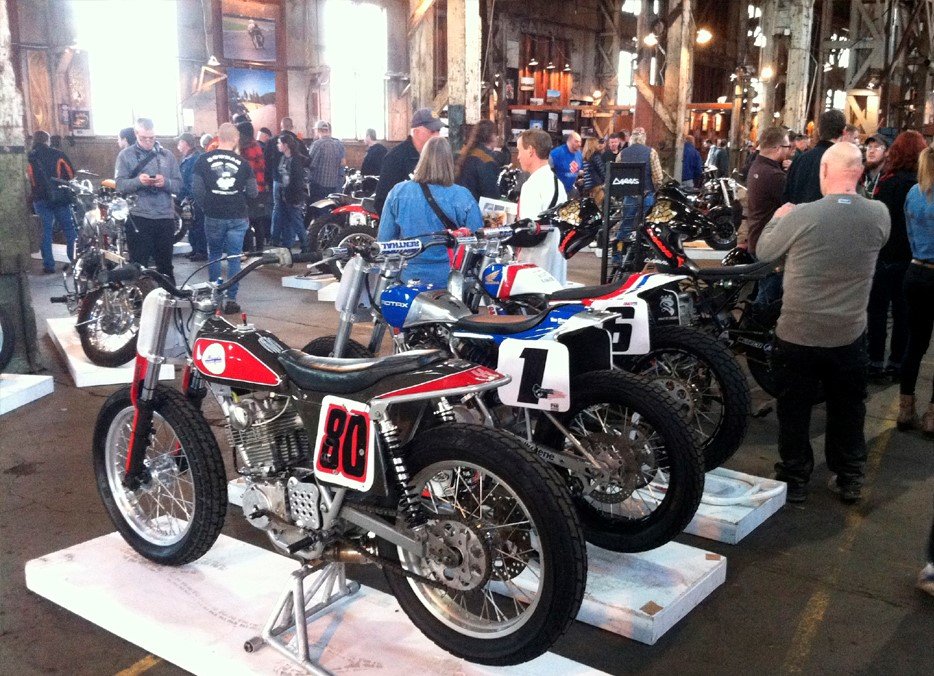 For more info on the show you can visit
See See Motor Coffee online
, or
the1moto.com
. On Instagram look up #the1show or #the1moto to see pics and vids of this year's event.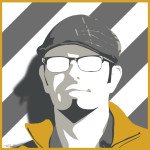 About the Author: Roger Hudnut is a Computer Art & Design Major, Pacific Northwest Native, and life-long gearhead. His graphic art talent is displayed on every page of Dual Sport Alchemy – he created our logo. When he's not tinkering with something vintage in his garage, he can usually be found sketching some form of motorized vehicle on a Post-it Note or scrap paper.