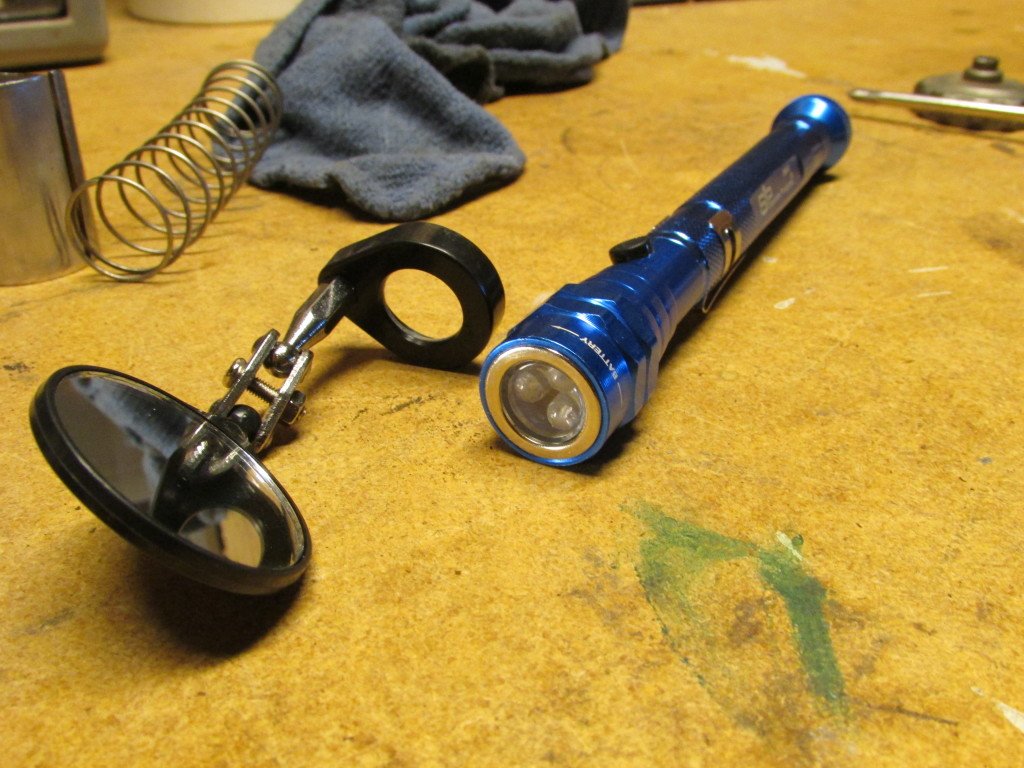 Poor junior, he just lost his job holding the flashlight. Of course he's probably delighted about that, as it now frees him up to pursue more appealing endeavors like playing with matches or waterboarding his sister's Barbie Doll. Flashlights are an essential staple in anyone's tool collection, and the
Telescoping LED Flashlight by Sensible Products
offers a bevy of high tech features, including a magnetic base that allows it to attach to metal surfaces so no additional hands are required to hold it.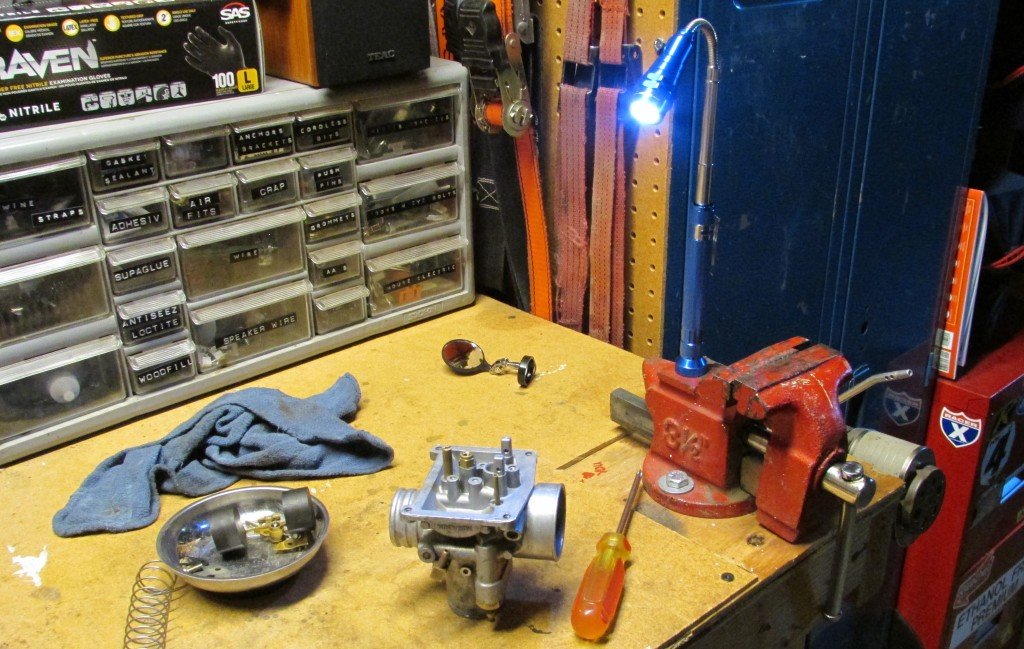 A flashlight with a magnetic base isn't exactly unique, but a flashlight with a telescoping shaft is pretty uncommon. Add to that a flexible top piece that allows it to pivot in any direction and hold in place at any angle, and you have one exceptional tool. This is the flashlight that James Bond keeps in his kitchen junk drawer for those occasions when he accidentally drops his testosterone supplements and they roll under the fridge.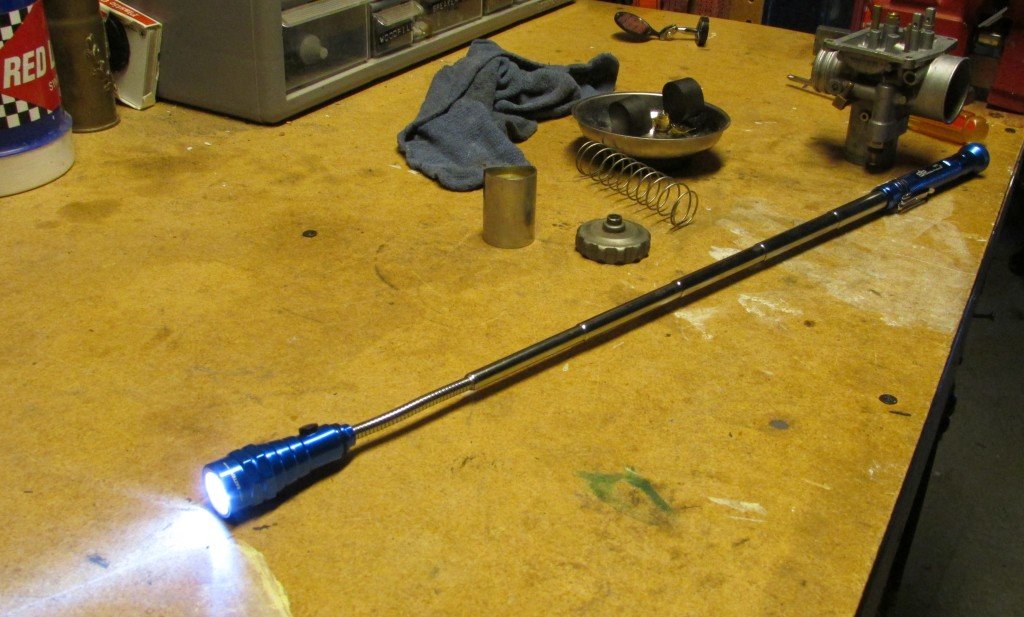 Measuring a manly 21 inches when fully extended, the magnetic ring around the lens doubles as parts retriever for those of us who have lost the ability (or desire) to bend over and pick up anything metallic from the floor. Completely retracted, the length diminishes to 6.75 inches – modest for a tool box and just barely compact enough to include in a bike mounted tool kit. Three LED bulbs supply enough light to illuminate the darkest nooks and crannies and are powered by four stacked button cell batteries once used in old-timey geriatric hearing aids. A clip on the main body of the flashlight allows for easy attachment to the visor of your helmet for continued hands-free use during night-time repairs out in the field, or convenient attachment to a bag or superhero utility belt.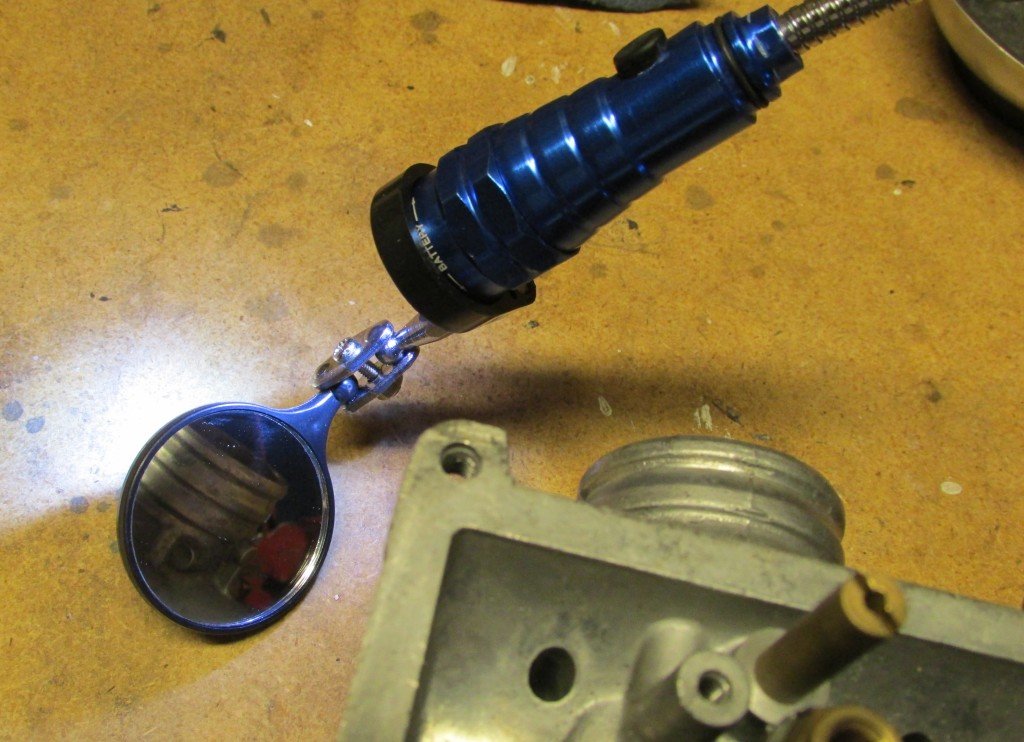 It also comes with a magnetically attached mirror which comes in handy for checking underneath your skid plate for old chewing gum or emergency trail side dentistry. A flashlight is a vital tool for anyone's garage and a valuable asset in any rider's pack, and this one has a high degree of functionality with the bonus of a big cool factor. Reasonably priced and available online or at obscure, random retail locations.