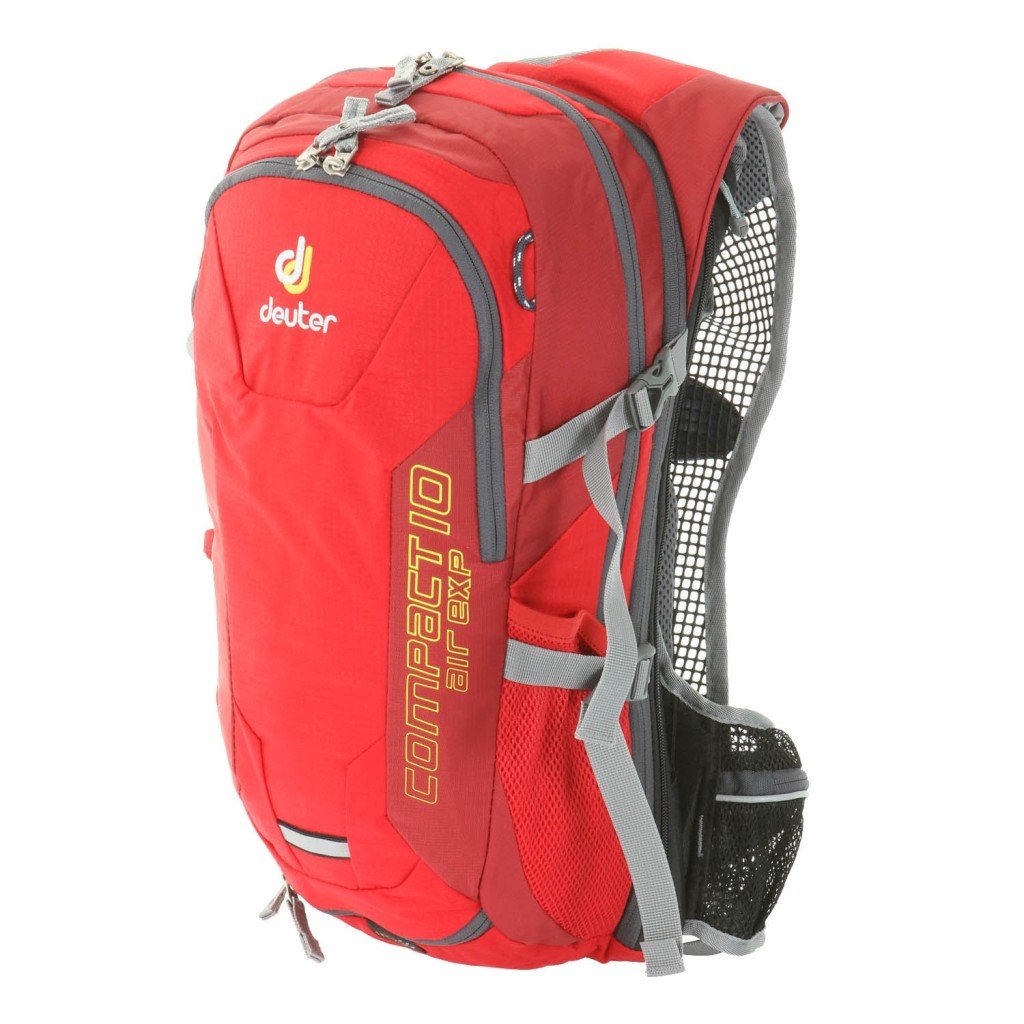 Make whatever negative generalizations you will about zee Germans: that they're world class perverts, have terrible taste in music, or are largely responsible for ruining most of the last century. But no one can ever deny their engineering prowess, whether its something as complex as an automobile or as rudimentary as beer. Or, in this case, as simplistic as a hydration pack.
Deuter
is a German company that has been manufacturing high quality, innovative hiking packs since 1898, and their
Compact 10 Air EXP hydration
pack
 is a prime example of German ingenuity and advanced engineering. When I got the Compact 10 Air EXP I became excited about two things: it was designed in Germany by people outside the motorcycle industry and it was far from simplistic.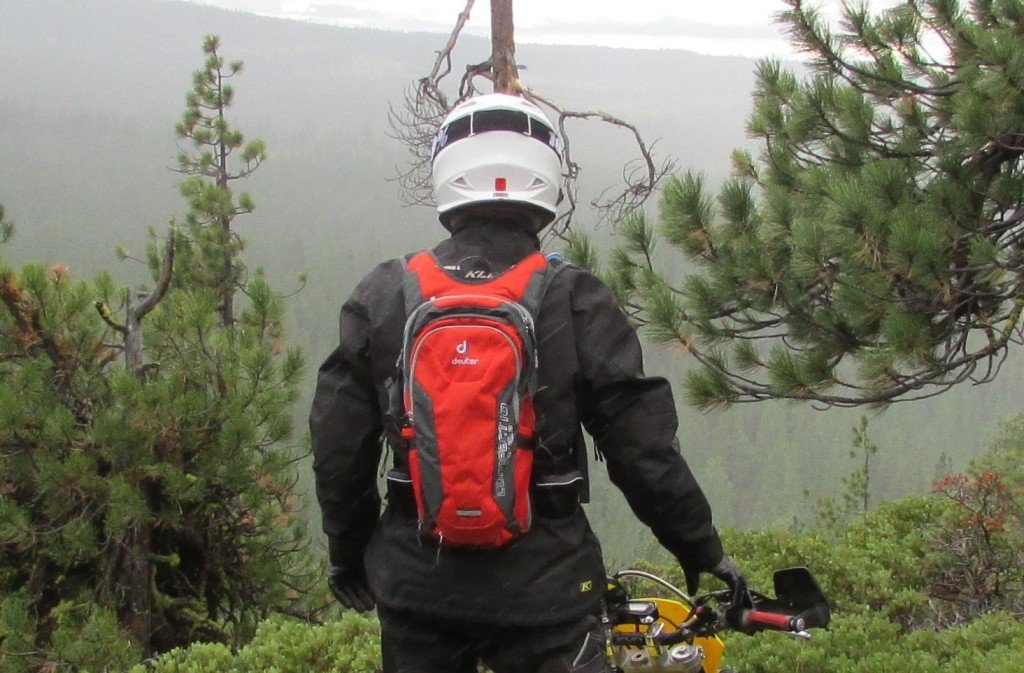 My father mentioned something to me a long time ago about automobile design. He said that Americans tend to engineer cars from the outside in – they come up with a really cool design for the body and then try to cram everything inside; German manufacturers tend to design from the inside out. Function over fashion if you will. Although obvious exceptions can be made; it's hard to conjure up the image of any esthetically challenged German cars while Americans don't have to look any farther than the Pontiac Aztek.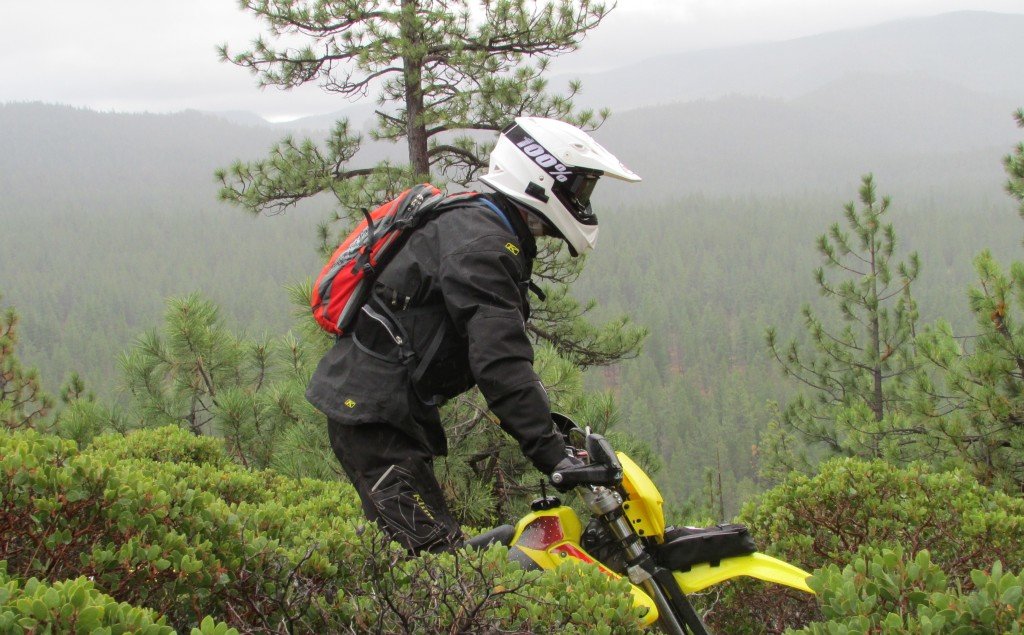 Anyway, the only thing longer than the name of Dueter's Compact 10 Air EXP is its list of fully functional features – this thing is loaded with refined bells and whistles, the most apparent which is its
Aircomfort Flexlite System
. When it came time to put a name on this attribute, I don't imagine it involved an all-day think tank with right-brained wordsmiths. The Aircomfort Flexlite System refers to the pack's base chassis and is the stand-out feature of the Air EXP. As advertised it is light, flexible, extremely comfortable, and allows a massive volume of air flow for ventilation. It achieves this by suspending (almost) the entire body of the pack away from the support frame – essentially the equivalent of driving with the windows down, which we all know makes a huge difference when there's no air conditioning.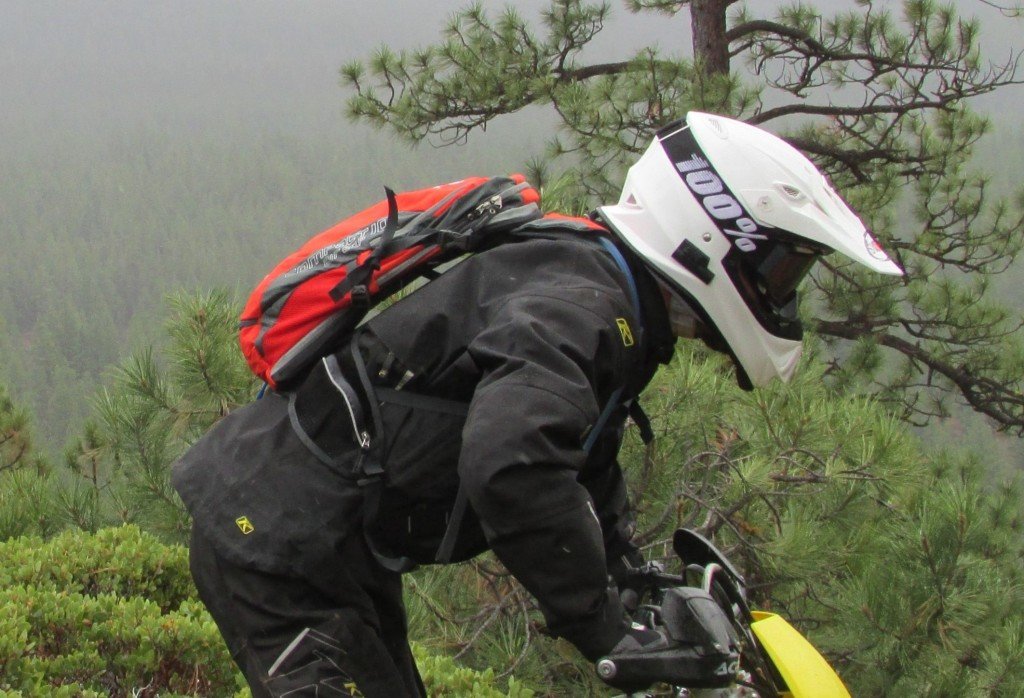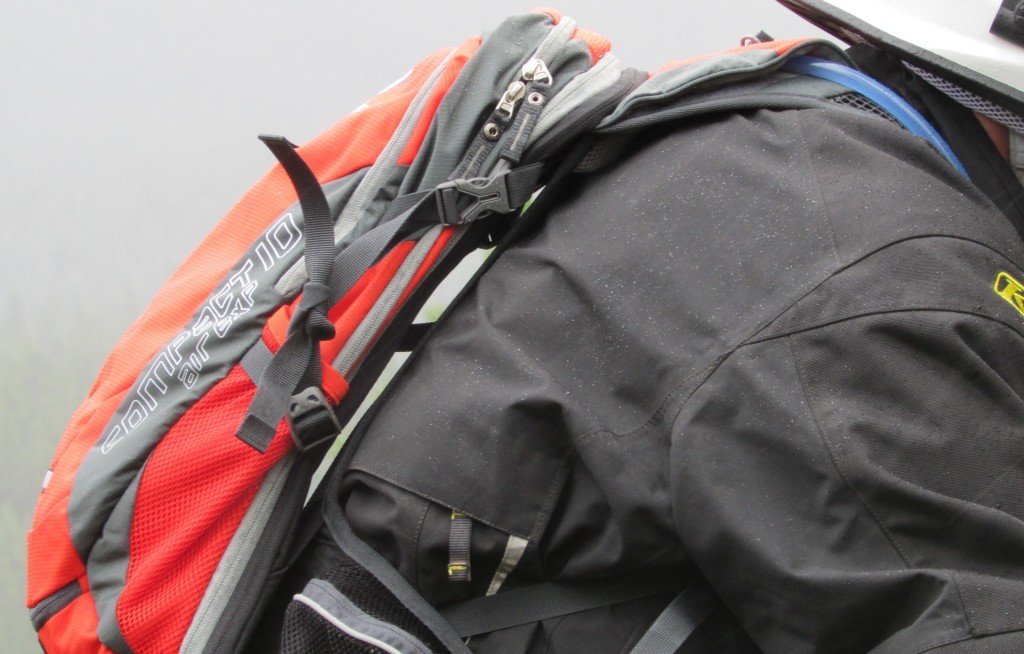 Deuter claims a 25 percent reduction in perspiration, which seems more based in marketing than in actual science. Sweating is subjective to the individual – I'd like to think a svelte runner from Kenya doesn't sweat the same as a morbidly obese bus driver from Chicago. To put an actual percentage on sweat reduction is just plain silly, but as we've learned recently from Volkswagen, German engineers like their statistics and specifications (embellished or otherwise). No matter how you do the math, the Aircomfort Flexlite System provides outstanding ventilation.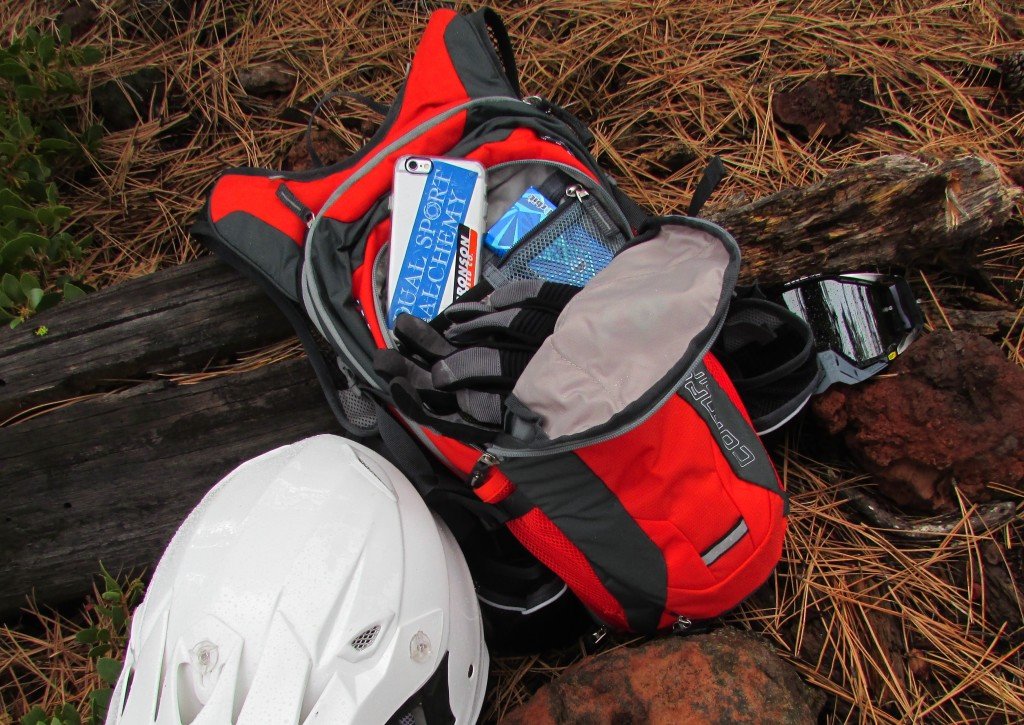 Most of the other features of the Compact 10 Air EXP exist on other top-shelf hydration packs, just not necessarily all together. There's a hip belt with mesh wing storage, adjustable sternum strap, extendable main compartment, internal organization pockets, compression straps, mesh helmet/cargo holder, a segregated compartment for the hydration bladder, and reflective accents. Collectively there's enough zippers, straps, pockets, and pouches on this thing to keep M.C. Escher fascinated for hours. Planning, placement, and build quality of the pack are all exceptionally done.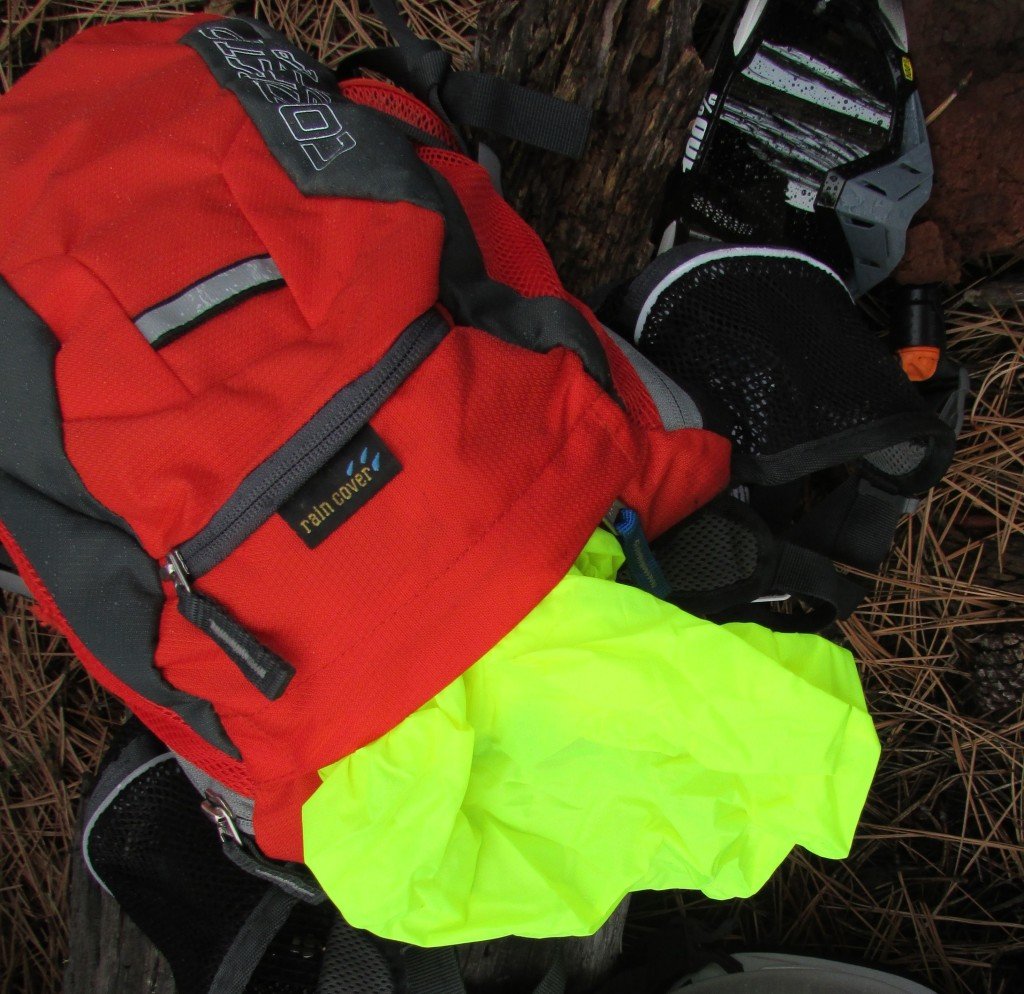 There's also an integrated rain cover, which I initially found a bit hokey. It looked like a giant neon shower cap left over from the Jheri curl days of the 1980s. Then something interesting happened during one of my test rides in Oregon's High Desert – it started raining. Hard. The rain cover attaches quickly and easily, but I was skeptical of the elastic that secures it. This was, after all, designed for hiking and bicycle speeds. I hit 75 mph on a gravel road and expected the rain cover to deploy like a dragster chute, but it didn't budge. The cover kept my cell phone, wallet, and Lederhosen nice and dry. In the end this turned out to be one of my favorite features and one with an additional benefit other than just keeping cargo dry. The reflective accents on this pack are minimal and the high-visibility neon yellow color of the rain cover is a great safety feature, with or without inclement weather it stands out like a beacon in the night.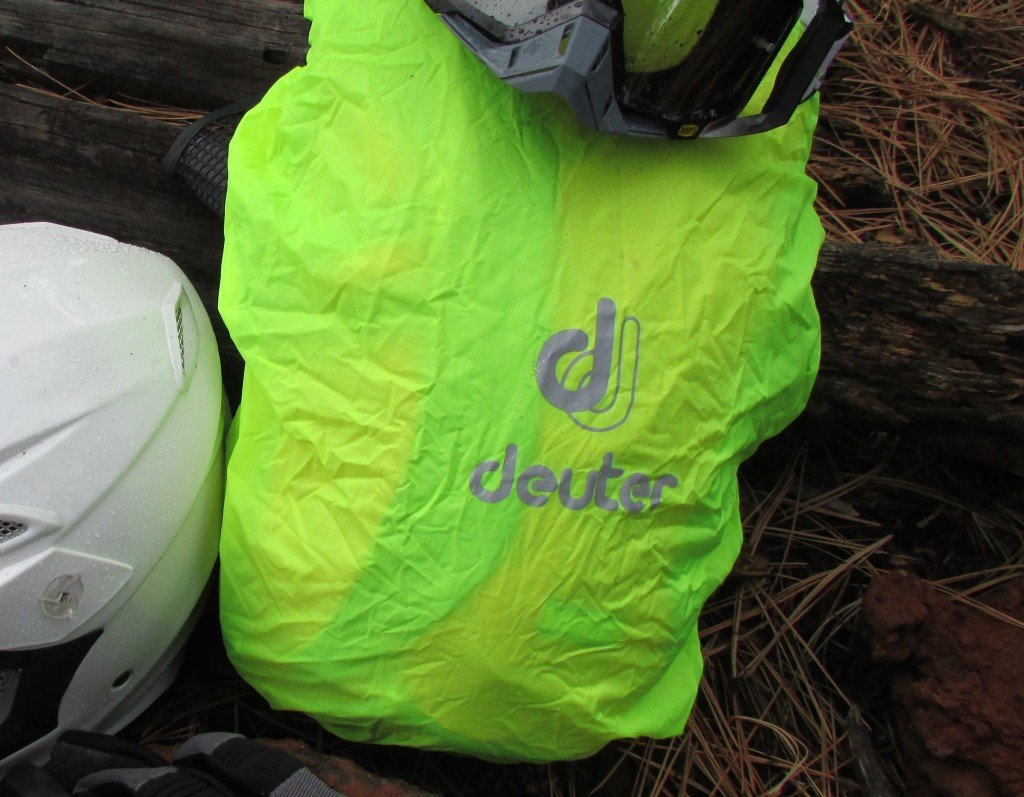 The durable bladder used inside the Air EXP hydration pack is also impressive. The sliding clip on the top allows for a quick fill up and easy clean out. It's leak free valve is a combination bite/helix to prevent accidental leakage, and the valve tube itself is detachable. The bladder is actually made in Israel so it's also designed to be a convenient, impromptu bomb shelter. Ok, not really, but it is exceptionally stout and holds a lot of liquid – sort of like a colostomy bag for the Mossad. I mentioned earlier that one of the reasons I was excited about Deuter's Compact 10 Air EXP was that it was designed by people outside the motorcycle industry. Most of the motorcycle specific hydration packs that I've seen has the design priority placed on creating a heavy-duty indestructible pack. Comfort and functionality are forced to take a back seat and the result tends to be a tad bulky and slightly cumbersome, or, at best, the pack simply lacks adequate storage capacity. If I have a high speed get-off and pinball myself through the rocks and trees I doubt my first concern when I regain consciousness will be
is my hydration pack ok?
The only possible shortcoming I found with this pack might be the shoulder straps. The padding incorporated into them is minimal and located solely on the very top of the shoulders. I can't say that the pack was uncomfortable to wear, but it does make me wonder if over time as the foam packs down this could be an issue if the user was inclined to carry a heavy load. I know, that's a lot of ifs. It should also be noted that the front of the shoulder straps are mesh, which provide much better ventilation than foam padding. And in the interest of full disclosure I should also mention that I wear body armor underneath, so I'm not sure I'd notice if the straps were made of nautical rope from the Nina, Pinta, or Santa Maria.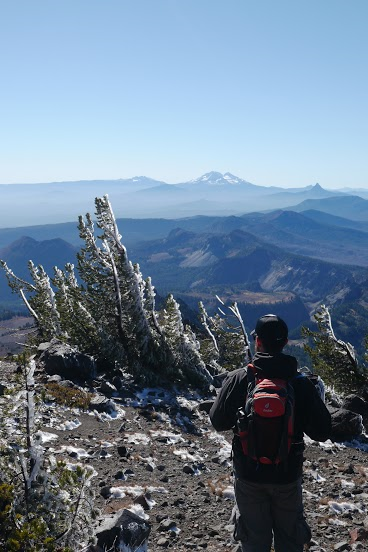 Because of this I decided to include someone in the testing process who doesn't wear body armor and could give me an unbiased (and non-motorized) view of how this pack performs in its natural habitat. So I gave it to friend and avid hiker Alan Green for his opinion, who promptly put it through its paces as he scrabbled up Mt Jefferson, the second highest peak in Oregon. He wore it all day and returned it with nothing but positive feedback, even mentioning that the pack took a significant blow when he tumbled backwards down the stratovolcano and body-slammed the pack into lava rock. Again, in the interest of full disclosure, it should be noted that Alan is Scottish, which means he's genetically predisposed to view tree tossing and boulder chucking as leisure activities, and to not complaining about much of anything – except when his pint glass is empty. If challenging a Highlander to put a product through the acid test isn't conclusive proof of durability, I don't know what is. Deuter has been making products since 1898 and with a current warranty return rate of less than 1%, I believe the Compact 10 Air EXP continues their tradition of design innovation and quality manufacturing. My only real complaint is that it's not offered in Suzuki yellow – only KTM orange. Again, make whatever negative generalizations you want about zee Germans, but this color option seems mighty neighborly of them.