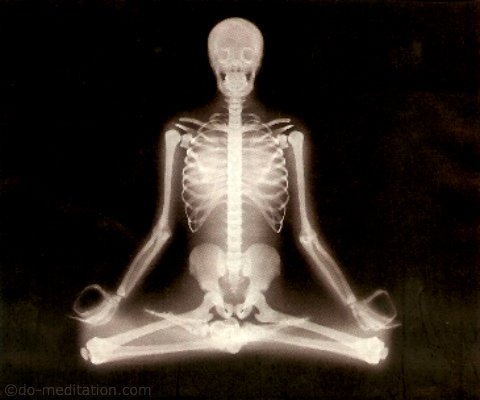 If being a father of two boys for many years now has taught me any one thing, it's this: I never should have had kids. This conclusion wasn't arrived at from a self-serving origin. I'm not afflicted with nostalgia for my misspent youth when my daily mantra was fuck you and hooray for me. I love spending time with my children and never miss the chance to do so. It's also not something I say out of a penchant for irresponsibility. Against long odds I turned into a fully functioning, considerate member of society. I pay my taxes, move my shopping cart out of the middle of the isle, and keep the dandelions out of my yard. The only reason I never should have had children is because the stress of the unrealistic expectations I have placed on myself as a parent are slowly killing me.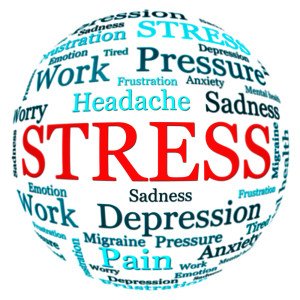 Several years ago, during a particularly stressful period of child rearing, I woke up with a spot in my vision. It was as if someone had placed a large drop of water smack dab in the middle of the camera lens I call my vision. There was no pain associated with it; no discomfort of any kind – it was just annoying.
I tried to blink it away, an exercise in futility I abandoned after the first day. After a week of no changes I went to an ophthalmologist to get checked out. After dilating my pupils so I can experience the sensation of being a bug-eyed alien sight-seeing on earth, he carefully examined my eyes.
Ah. Yup, that's it
, he said aloud.
What's it?
I asked, slightly frustrated that half the conversation he was having with himself was solely in his head.
You have central serous retinopathy,
he replied.
What the hell is that and how the hell do I get rid of it?
I asked.
Well, it's usually temporary and almost always caused by stress,
he explained.
Have you been stressed-out about anything lately?
Yeah – there's this thing in my eye,
I said.
Nothing else?
Well, I have been trying to sell my house for a while now,
I admitted – not bothering to mention the urgent desperation I felt to move my youngest child closer to the hospital.
Ah,
the doctor said sympathetically.
It is a down market these days, isn't it? The recession is affecting a lot of people right now. Have you considered doing a short-sale?
I just smiled – the kind of smile that said I'd really like to key your car. Dig it in deep and casually stroll down the entire driver's side.
Well you need to find a way to de-stress,
he said.
Stress can take a horrendous toll on your health. Stress can kill you. You should try yoga or meditation, it can be very beneficial.
Can't I just get a bottle of Valium and a fifth of vodka?
I asked.
No,
he smiled, shaking his head.
It doesn't work that way.
You sure? Seems to do ok for the lady who lives across the street from me.
I'd look into meditation to start,
he said and left the room.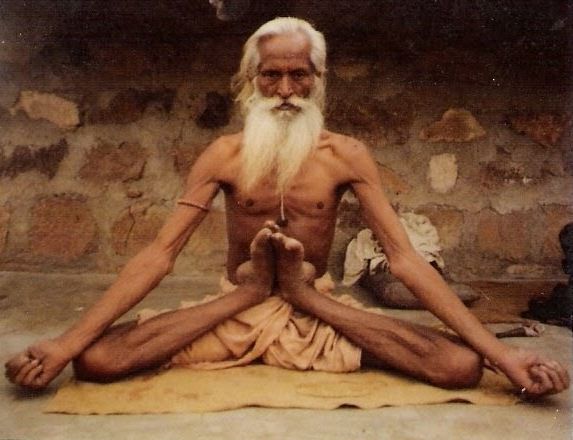 Discounting the occasional bout with constipation, I'd never tried meditating for any reason. Ever. So it was with some trepidation that I sat on the floor later that night, in a dimly lit room with my legs crossed, arms resting gently on my thighs, palms open and facing upwards, trying to feel myself grounded to the earth or whatever hippy advice I had just taken from Guru Google. I closed my eyes and tried to relax my body. I envisioned a scene of serenity and tried to clear my head of all distractions. I tried to feel the stress melting away. Then I heard the heater kick on. This reminded me that I needed to change the filter in my furnace. I imagined it was full of dog hair by now, perhaps so hairy I would have a hard time distinguishing it from the dog itself in a side-by-side comparison. A bacon cheese burger could easily tell me though. Speaking of the dog, he was way past due for his regular check-up at the vet. This would have to wait until I could start to pay down the multiple neurologists bills for my youngest child. My youngest child – who said exactly two crystal clear words before his first seizure at 10 months old and now communicated mainly in grunts and gestures. My youngest child – hard wired to machines; poked and prodded by a multitude of doctors and technicians who ended up scratching their heads and tried to feign enthusiasm for yet another drug. My youngest child – who's latest medication made him exhibit Alzheimers-like side effects, sun-downing at 2am and rooting around in the kitchen like a drunken frat boy who just stumbled home from the bars, with no discernible improvement to his epilepsy. My youngest child – who I held as he twitched uncontrollably and then passed out from the sheer exhaustion of it. My youngest child – trapped in a cognitive free-fall for years. My youngest child; broken. None of it was my fault, but it was all my responsibility.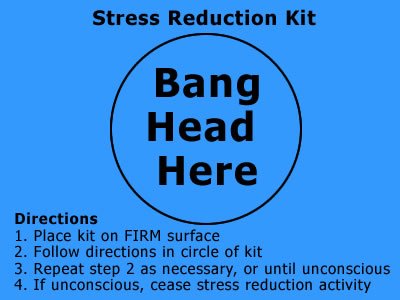 Man, was I wound tight, like a garage door spring. Which brought me to a sudden realization – I had a cure for stress that didn't involve aromatherapy, chanting, or a yoga mat. And it was located right in my garage, patiently waiting for months while I've been consumed by life's obligations. My dual sport – behold the healing power of 5th gear meditation. Riding a motorcycle off-road at a high rate of speed requires a lot of skill and technique, which itself requires a clear mind and tremendous focus. If your head is elsewhere bad things can, and will, happen. It's meditation motivated by the threat of bodily injury or death and my miracle cure for stress. The more I focus on where to (and more importantly
where not to
) maneuver the bike the more my everyday stress is stripped away. On the trails there are no bills, no work deadlines, no broken appliances, no lawn that needs to be mowed, no problematic interpersonal relationships, no doctors giving me unsolicited advice on the real estate market, no kids with refractory diseases. Eventually operating the bike and reaction to the terrain becomes second nature and the motorcycle is merely an extension of myself. On the best of days I'm riding in a state of grace, a sweet spot where it all feels effortless and I can't seem to make any mistakes at all. Two-wheeled total enlightenment, very beneficial indeed… My eye condition improved after a few weeks and a few excursions into the dirt. When I returned to the ophthalmologist for a follow-up exam a month later he was astounded by my speedy recovery.
I told you meditation can be extremely beneficial,
he said
. I know it's hard to find the time, but I recommend trying to do it daily.
If you insist Doc.